This week's free meal plan is available for download! This menu is paleo and gluten-free, and with a little weekend prep, every recipe can be made in under 30 minutes.
Click here to save or print Meal Plan #1.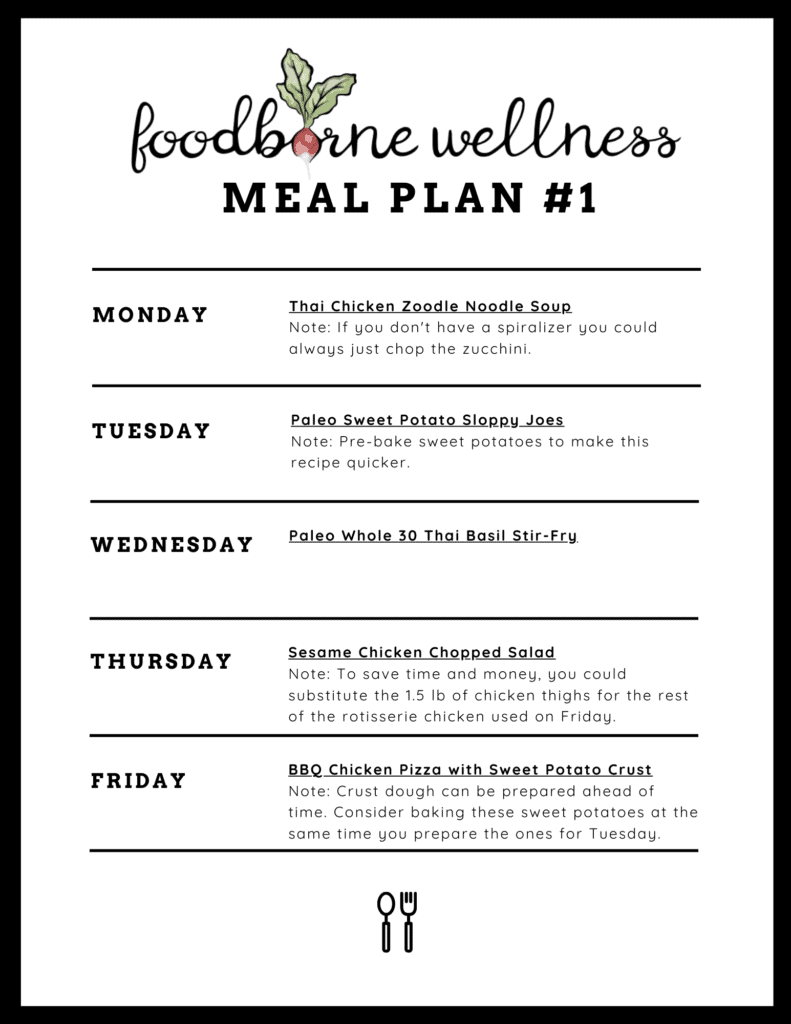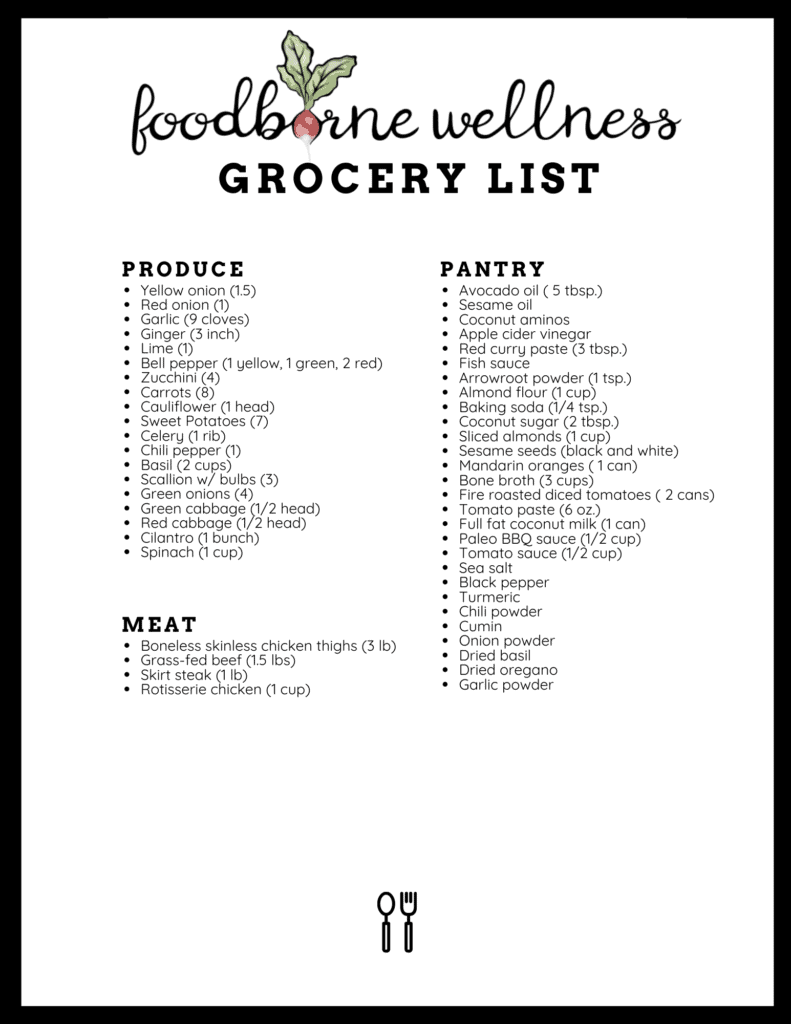 Here are the featured recipes from this meal plan.
Monday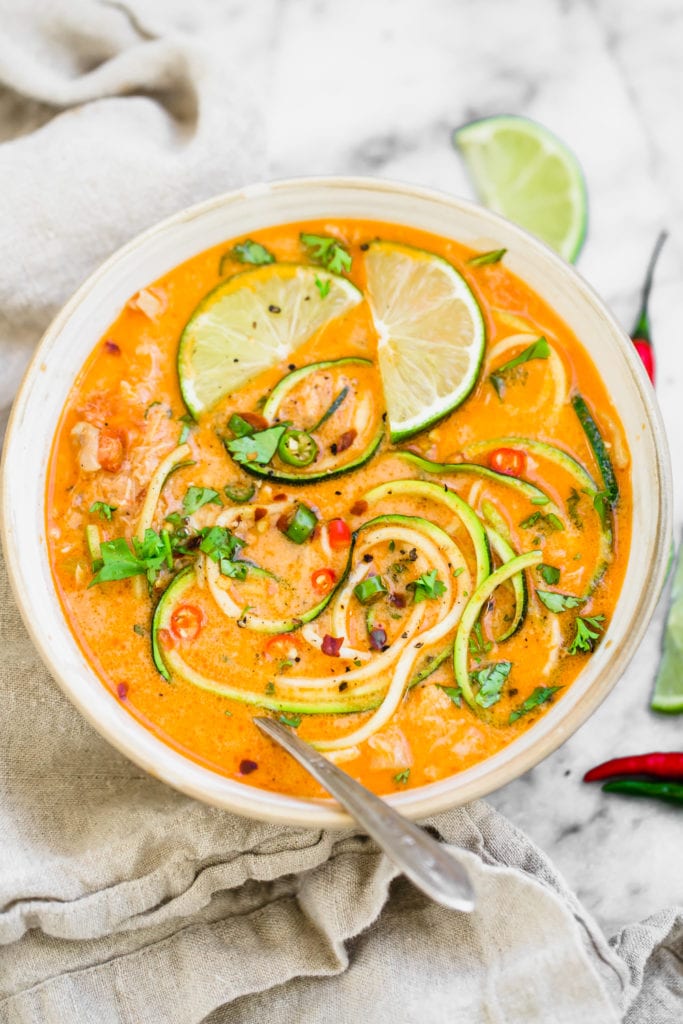 Thai Chicken Zoodle Noodle Soup from The Movement Menu.
This is a rich and delicious veggie-centric soup. It is loaded with a wide variety of nutrients and sure be a crowd pleaser. I cook the chicken with the broth in the Instapot on "meat" setting for 30 minutes and then add the soup ingredients and veggies for another 10-15 on the "soup" setting. If you're a lazy cook like me use the Instapot, if you're a rule follower the recipe is great as written.
Tuesday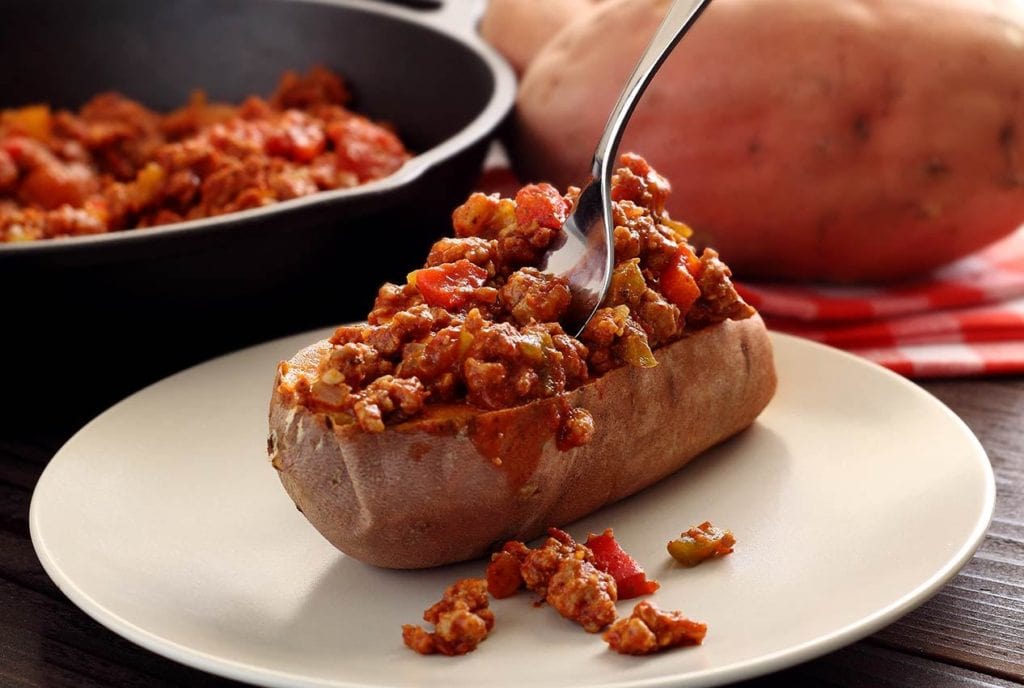 Paleo Sweet Potato Sloppy Joes from the Paleo Newbie.
These sloppy joes are a twist on the classic favorite. They pair well with the baked sweet potatoes and if you bake the potatoes ahead of time this meal can be made under 20 minutes.
Wednesday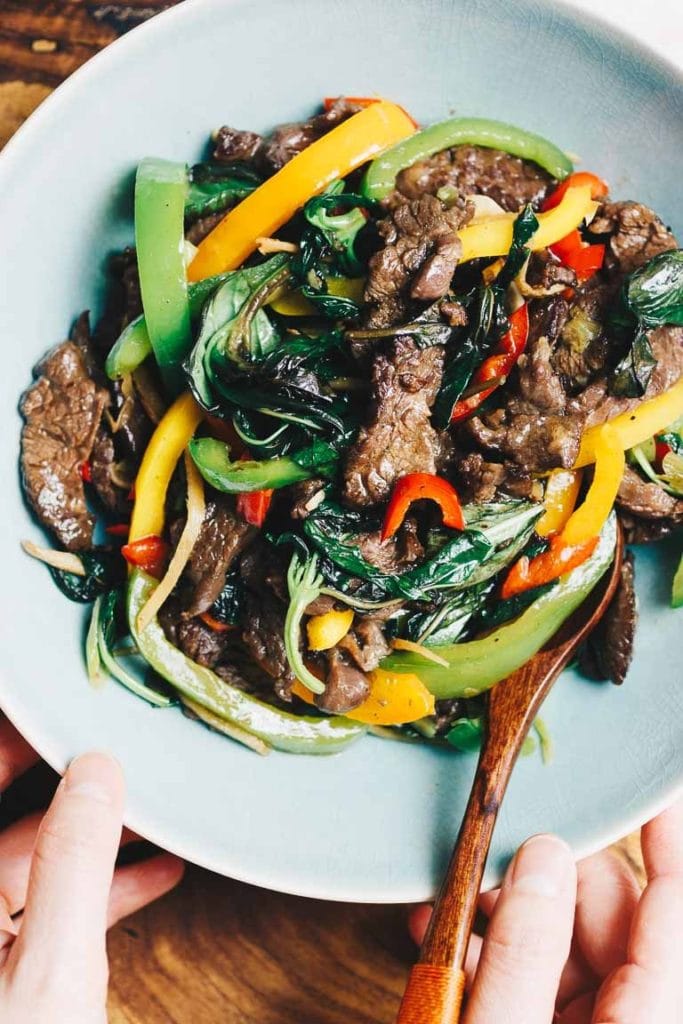 Paleo Whole30 Thai Beef Stir-Fry from I Heart Umami.
This is a quick weeknight recipe with a lot of flavor. We like to substitute pre-sliced fajita or stir fry meat. It cooks up quickly and saves us some work. The meat is thinly and evenly sliced which makes for a better meal.
Thursday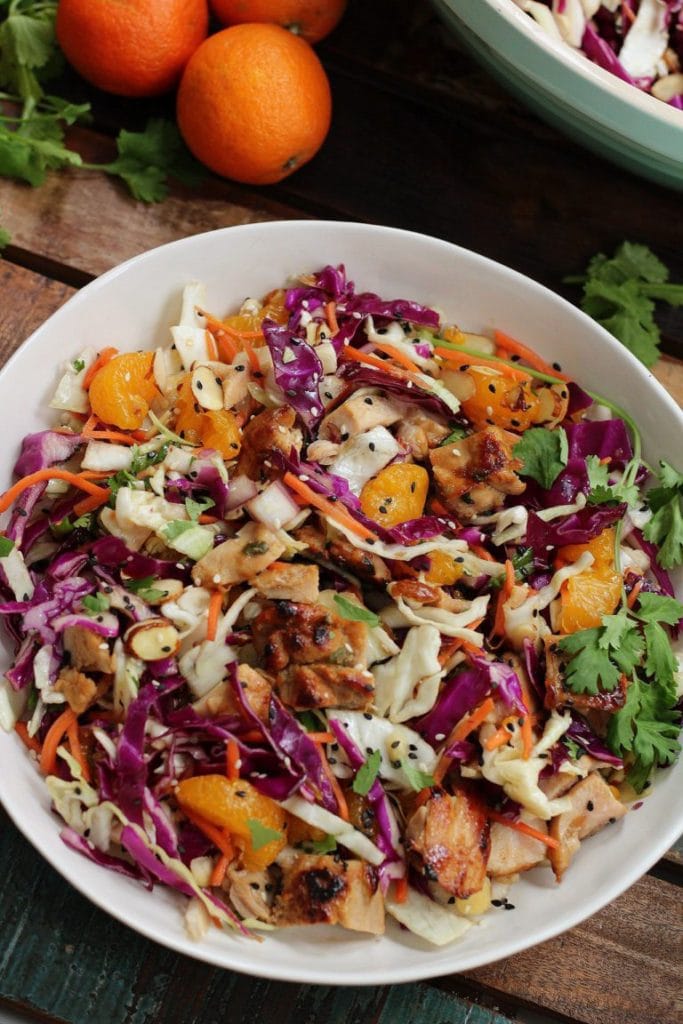 Healthy Sesame Chopped Chicken Salad from Whole Kitchen Sink.
There was a time when I would make asian chicken salads weekly because they are easier to prepare and taste so fresh and flavorful. This recipe is very simple. To save a little more time and money you could use the rest of the chicken from Friday's recipe rather than cooking up chicken thighs. You'll likely have enough cabbage to make this recipe again the following week if it is something you enjoy!
Friday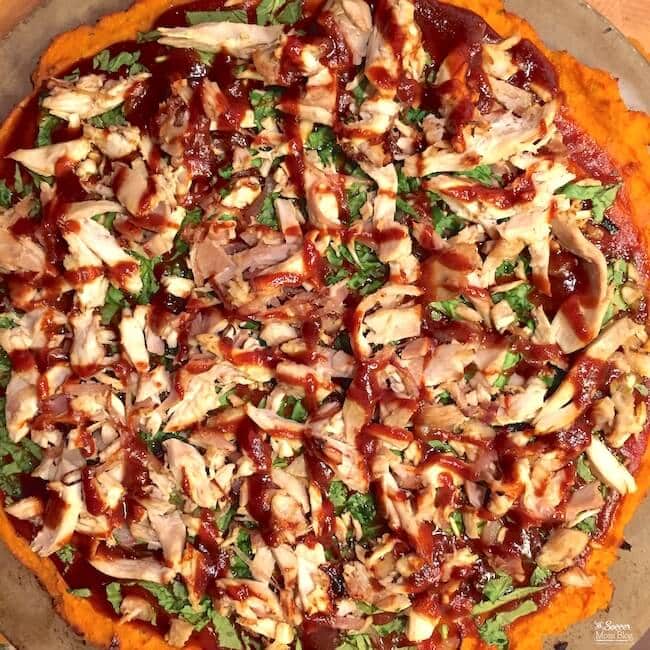 BBQ Chicken Pizza with Sweet Potato Crust from The Soccer Mom Blog.
This recipe has been a long standing favorite of mine. I make it for non-paleo friends and it is always a hit. It is super easy and the crust can be made ahead of time and kept in the fridge. I will admit, the sweet potatoes are a pain in the ass to microwave and I always manage to burn my fingers #hotpotato. Since you have to bake sweet potatoes for the recipe on Tuesday, it would be a good idea to just bake them all at the same time. Sometimes I use frozen, pre-cooked chicken if I can't get a good rotisserie chicken.
Free Meal Plan #1