This week's healthy meal plan is available for download!
These meal plans are curated by an Registered Dietitian and completely free, downloadable and printable.
This week's menu doesn't follow any specific diet. I chose healthy recipes I enjoy with a variety of nutrient dense ingredients. This meal plan could easily be modified to be gluten free. There is only one recipe that contains gluten and with a quick swap or omission could be 100% gluten free.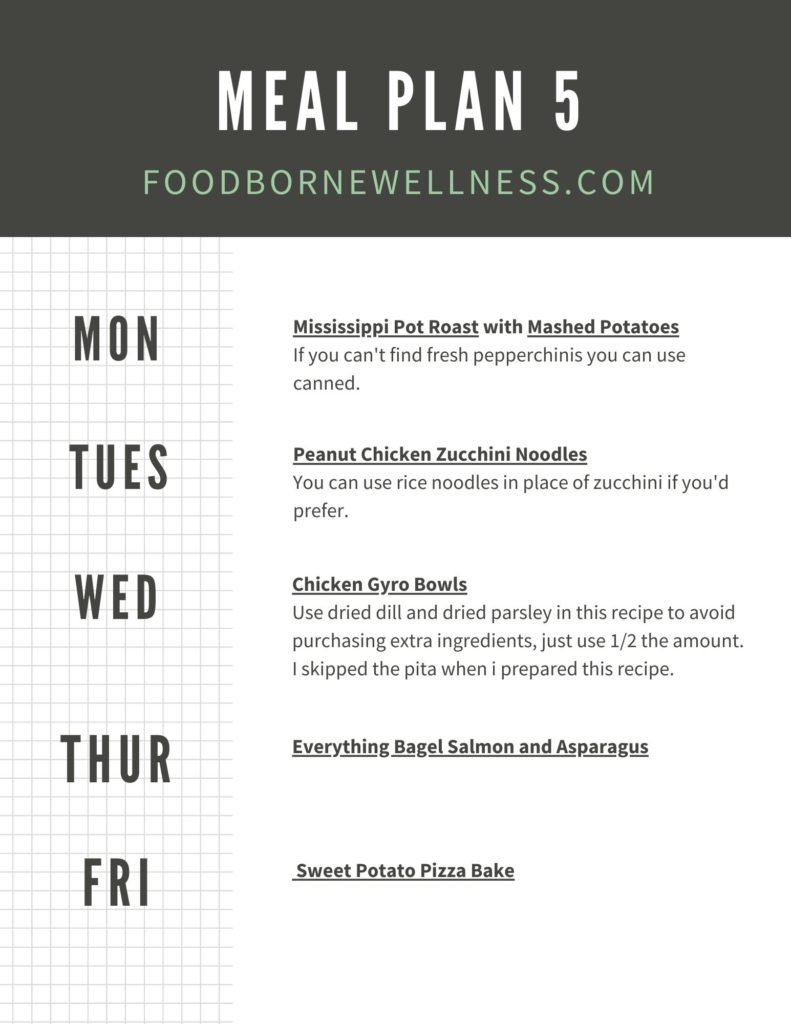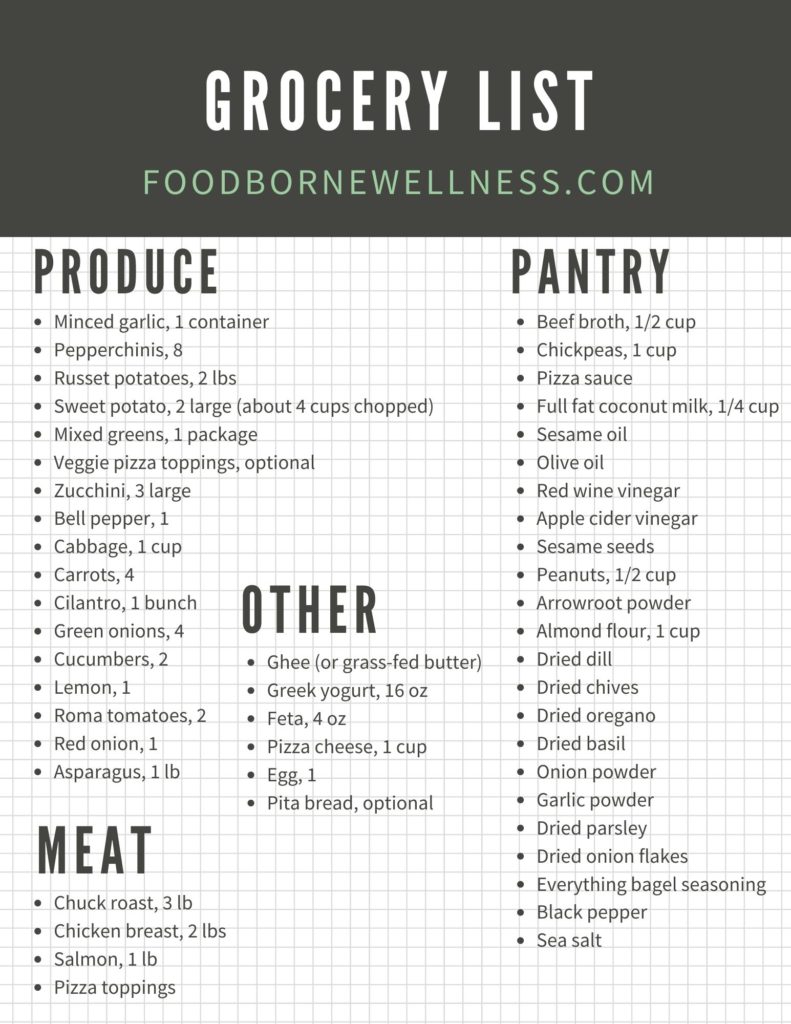 Monday
Paleo Mississippi Pot Roast and Creamy Mashed Potatoes from Mary's Whole Life.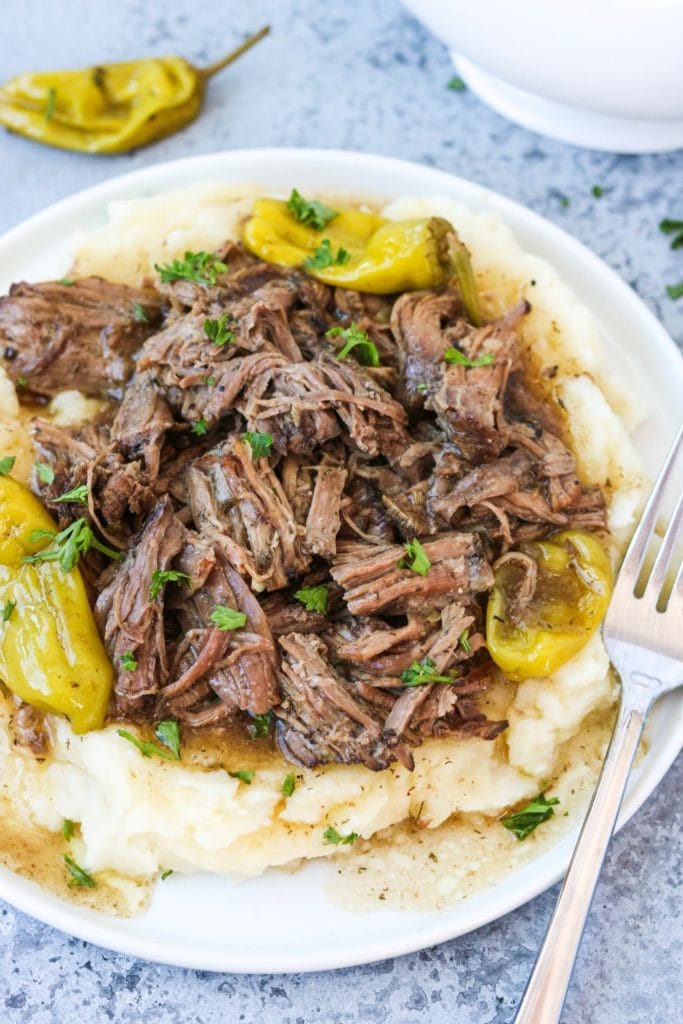 This recipe is the ultimate pot roast. Apparently, people usually use ranch seasoning packets and lots of butter for a Mississippi roast. A few years ago our wonderful Washington neighbor shared a piece of a healthier version of a Mississippi roast using a lot of herbs and spices instead of the ranch seasoning. It was fantastic and the first time I experienced this dish. This recipe is very similar and a great thing to try if it is new to you. You could buy jarred pepperchinis if they're not available at your grocery store. You would just drain the liquid before adding the peppers.
Tuesday
Peanut Chicken Zucchini Noodles from Sally's Baking Addiction.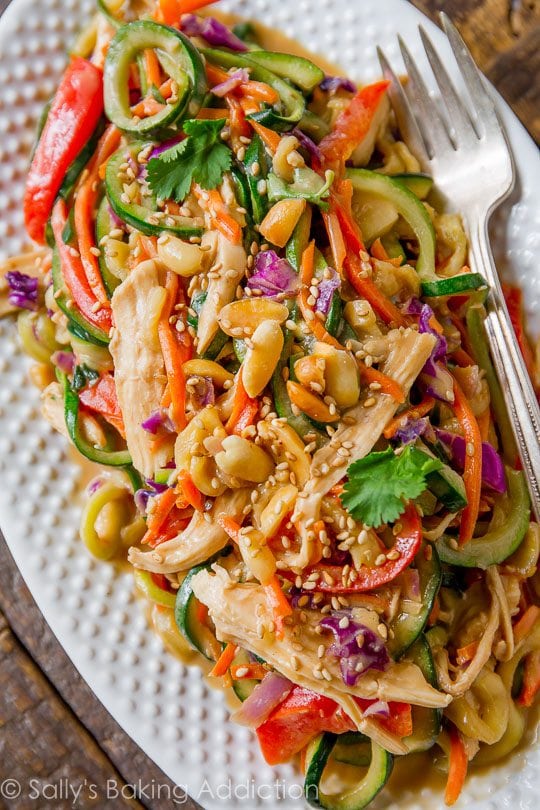 If you love peanut sauce like me then you absolutely will enjoy this recipe. It has a nice balance of flavors and textures. I would advise to use unsweetened peanut butter because it does has a lot of sweetener. If you are sensitive to sweetness, taste the sauce before adding all the sweetener and adjust accordingly. You could sub rice noodles for zucchini noodles if you don't have an dietary restrictions.
Wednesday
Chicken Gyro Bowls from Certified Pastry Aficionado.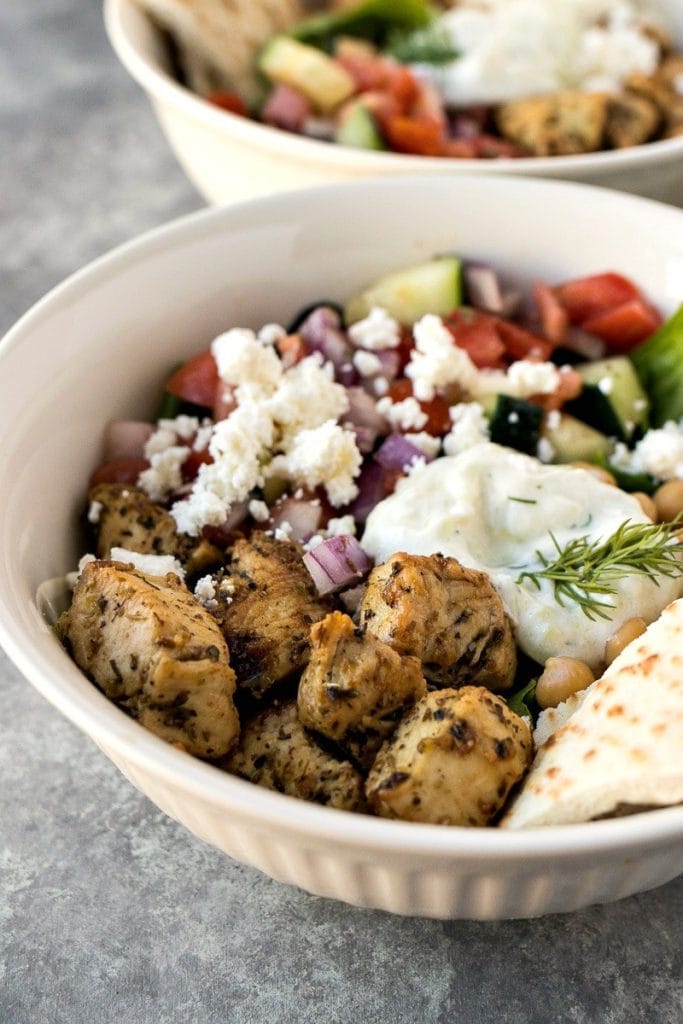 This recipe was great and something I like but rarely eat. Because we already bought dried parsley and dill for Monday's recipe, I decided to just use those in this recipe instead of buying the fresh stuff and opted to not include the fresh herbs on the grocery list. I also skipped pita bread and the taziki sauce because it's not my thing and just used hummus.
Thursday
Everything Bagel Salmon and Asparagus from Bites of Wellness.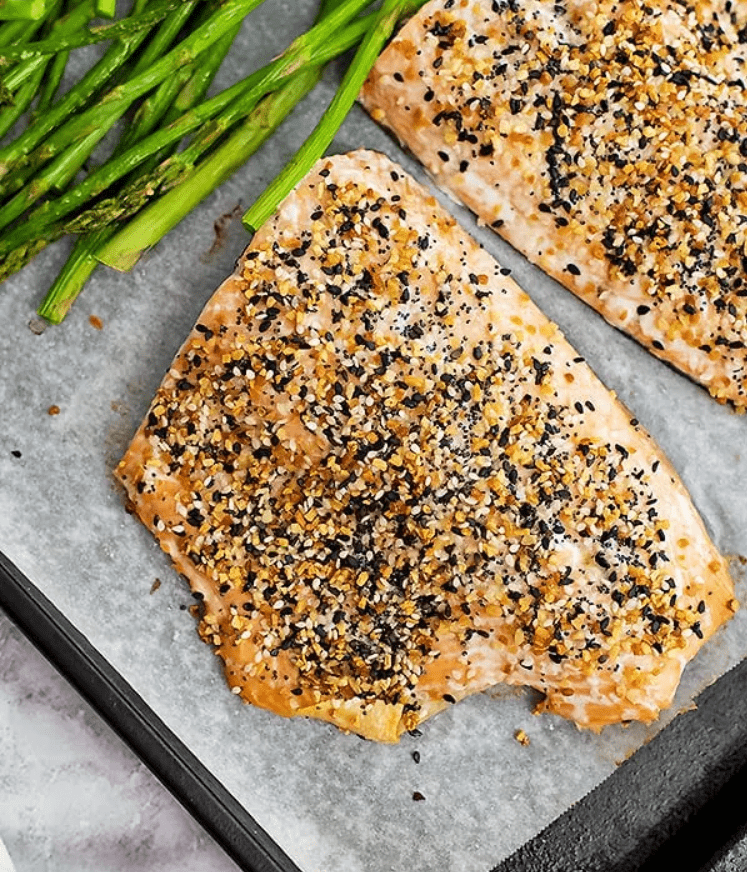 This recipe is so simple and such a good idea. If you can't find everything bagel seasoning the author shares how to make your own, but I am seeing this seasoning pop up everywhere and is currently available at Trader Joe's and most Walmarts.
Friday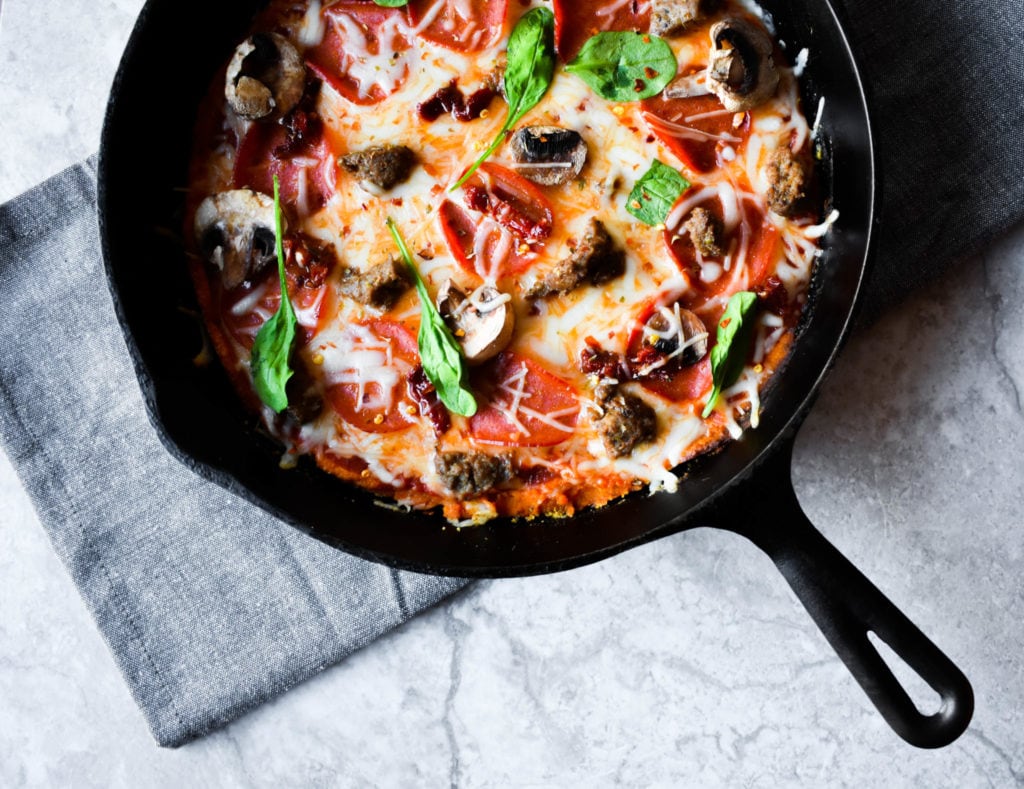 Paleo Pizza Bake from Foodborne Wellness.
What better way to end the work week than with pizza? This recipe is one of my favorites and I altered the dough ingredients since it was originally release. Let me know what you think of the texture! If you are short on time on Friday's, prep the dough ahead of time to shorten the prep time.
Well, that's a wrap for this week's healthy meal plan. Let me know what recipes you guys enjoyed!
Click here for other great healthy meal plans and grocery lists!