This week's free Whole 30 meal plan is now available for download!
This meal plan features some of my favorite tasty Whole 30 approved recipes that are so flavorful you won't even realize you are doing a Whole 30. There are a lot of spices used in this week's menu so be sure to do a good inventory of your spice rack before heading to the store so you don't buy something you don't need!
Follow my Pinterest Board "Meal Plans" to have all the recipe links in one place or save the PDF to your computer.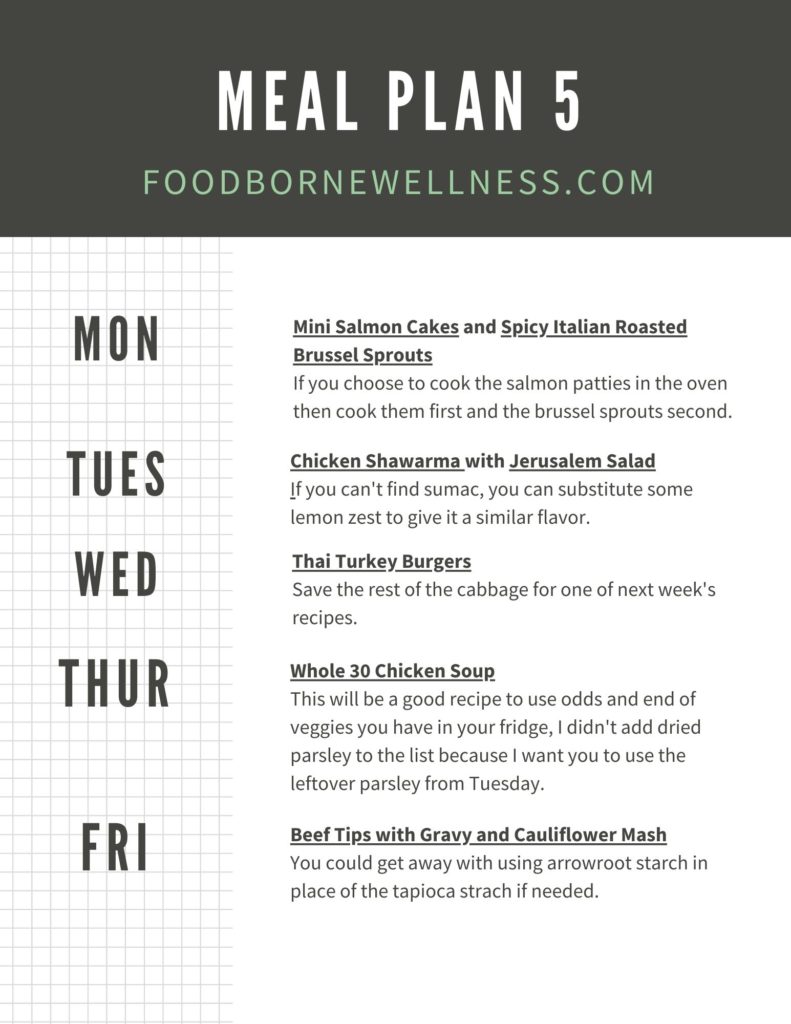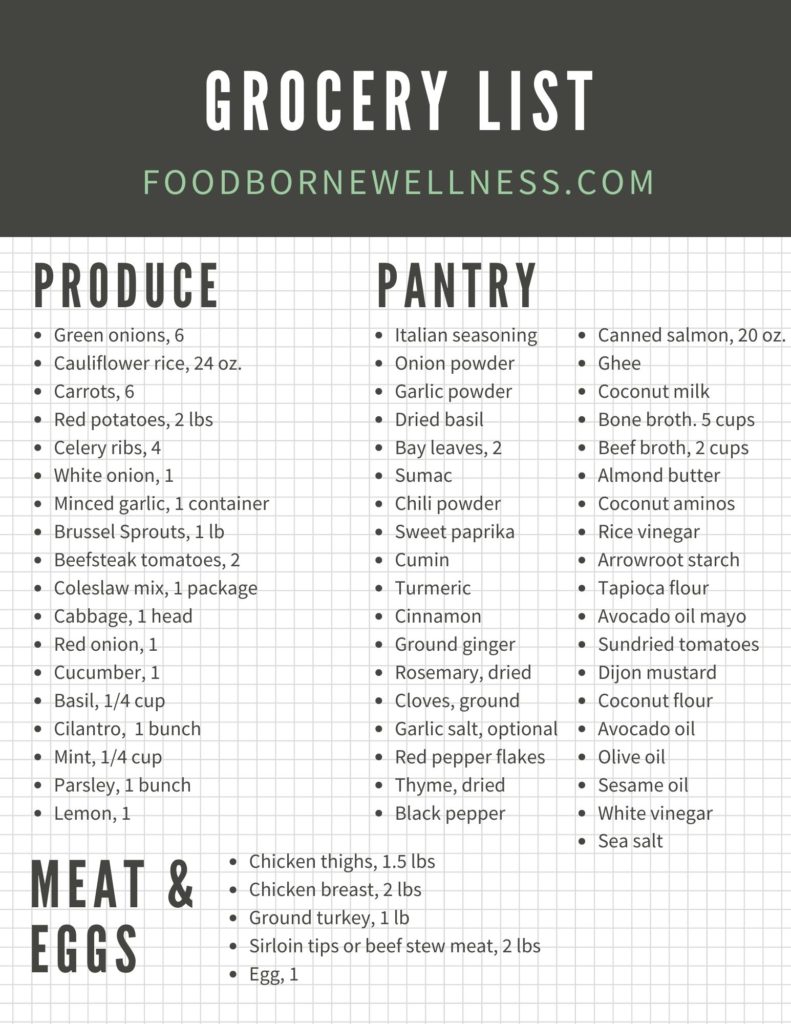 Monday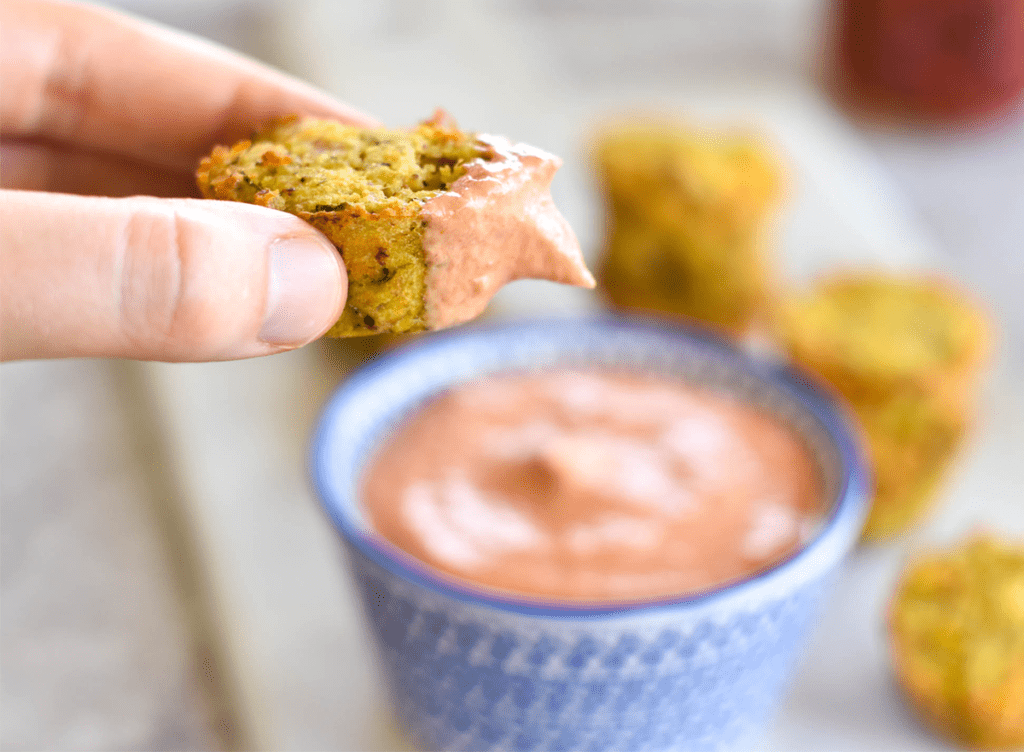 Mini Paleo Salmon Patties from Foodborne Wellness with Spicy Italian Roasted Brussel Sprouts from Raia's Recipes.
These salmon patties are one of my favorite things to make when I'm craving something a little different, and paired with these brussel sprouts this meal is weeknight winner. You can bake or pan fry these patties. If you choose bake, cook the patties first and the brussel sprouts second since they only broil for 5 minutes.
Tuesday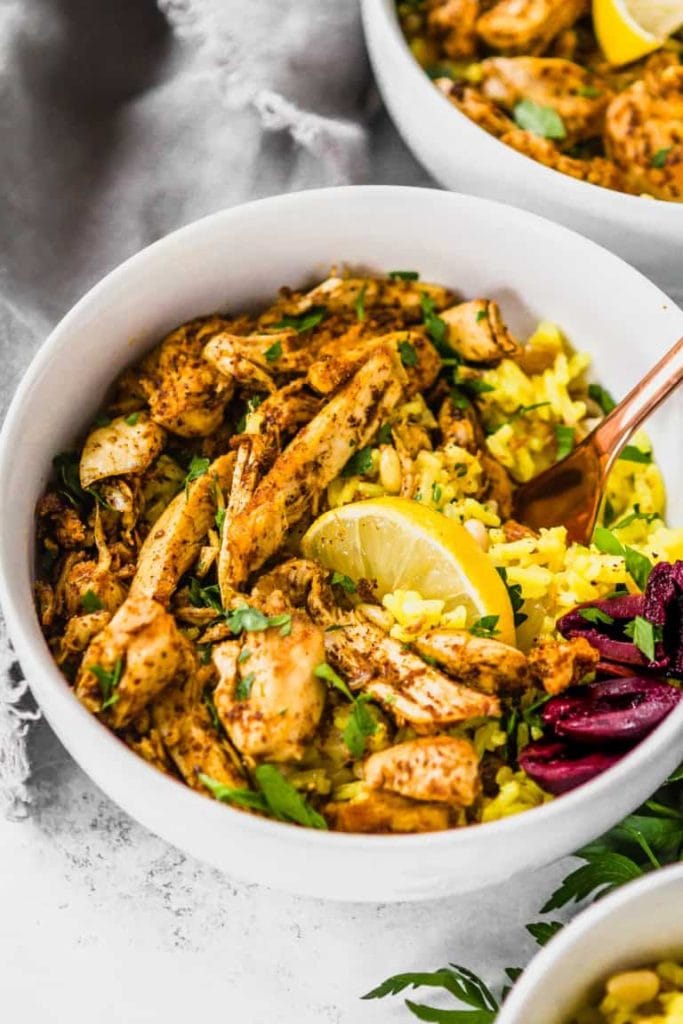 Slow Cooker Chicken Shawarma and Jerusalem Salad from A Clean Bake.
I am currently pregnant and I get enough of recipes that use warm spices. I lived off curry for a couple weeks, but when I found this Shawarma it really hit the spot. If you can't find sumac you can use a little bit of lemon zest to produce a similar flavor. Save the rest of the parsley for Thursday's recipe.
Wednesday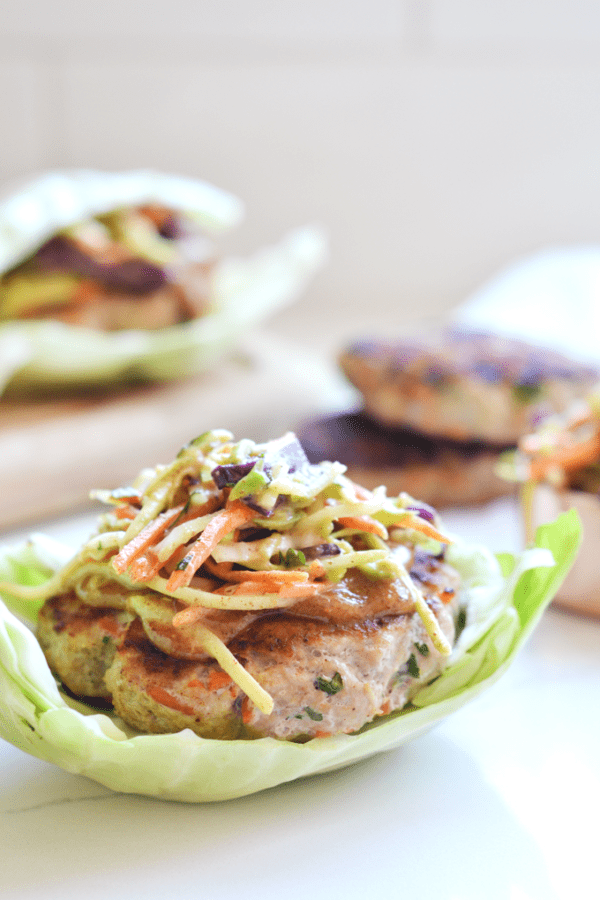 Thai Turkey Burgers from Little Bits Of.
I had this recipe on my board for a while and I was really dreading making it. It looked tasty but complicated, and with pregnancy food aversion I was having difficulty eating meat in general. Once I finally got this recipe on the table it ended up being simple, and one of my favorites all week. Save any left over cabbage for one of next week's recipes.
Thursday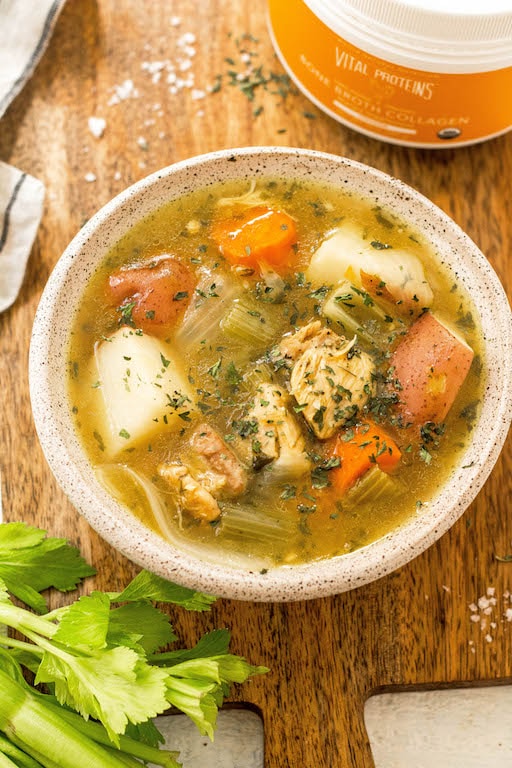 Whole 30 Chicken Soup from Whole Kitchen Sink.
This meal is a good way to use some odds and ends of vegetables you have sitting in your fridge. I didn't add dried parsley to the grocery list because I figured you could use the rest of the fresh parsley left over from Tuesday.
Friday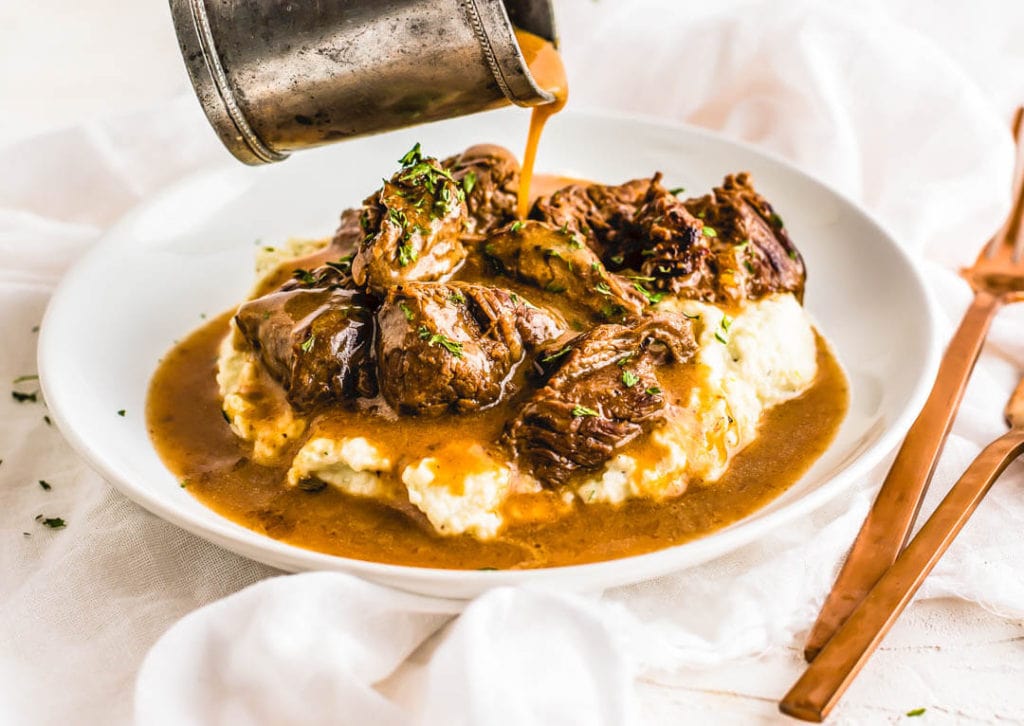 Beef Tips with Gravy and Cauliflower Mash from Healthy Little Peach.
If you are not avoiding dairy, you could use cream instead of coconut milk and butter in place of ghee. You could also use arrowroot starch (from early in the week) instead of tapioca starch if you don't already have both at home.
Free Whole 30 Meal Plan
Well, that's a wrap for this weekday Whole 30 meal plan. Hope you all enjoy!
For other free meal plans check out my meal plan page!