We all wonder...
What the heck is healthy anyway?
Growing up on a supremely Standard American Diet I thought "healthy" meant fortified grain products and 100 calorie packs of paper thin cookies. When I became obsessed with weight loss in my teens, I jumped on the low fat bandwagon eating sugar-loaded Slimfast bars and grilled cheese sandwiches made with fat free american cheese, light bread (Ya know? Those 45 calorie slices that taste like air and styrofoam?) and butter-flavored cooking spray.
In early adulthood, my weight loss obsession took the logical plunge into the depths of disordered eating where my daily 1200-calorie allotment mostly consisted of sugar and, a little ironically, sugar-free jam on that ever-so-lovely light bread. I spent a week eating only broth, low-calorie hot cocoa and Splenda by the spoonful. Then, I found out that less than 5 calories per serving can be reported as zero and if you eating a cup of Splenda a day you're actually getting (gasp) several hundred calories, and I almost died of shock. Not to mention that eating that quantity of artificial sweetener will wreak havoc on the digestive system making you bloat up like a balloon because (surprise!) it's not a fucking food.
As I got a little older, I started to get nervous about my varied but equally drastic measures to control my weight. I then decided to guise my eating disorder under the veil of "health" where I would count out 18 raw almonds (not quite an entire serving of 28 because that would be far too radical) that I would then parcel out throughout the day to curb my hunger. If you are wondering if that actually works, I am gonna save you some trouble... the answer is no. I would round my "healthy" diet off with 2 apples, 1 banana, unlimited spinach dipped in mustard and a large portion of egg whites.
Then I became a vegetarian, and then a vegan for a whopping month, back to standard vegetarianism. I ate only things that had "natural" plastered on the label. I gave up grains. I gave up dairy. I ate so much pumpkin that I turned orange. I started eating meat again, and eventually found my way into the ancestral health sphere where I am today, eating a mostly paleo, unrestrictive whole food diet. I eat cheese sometimes. I eat sugar sometimes. I had a freaking Diet Coke the other day for the hell of it. The majority of the time I just eat real food, and focus on food quality. I find the paleo diet easy to stick to because no one is trying to sell me on the gimmick of "whole food". No one except farmers and ranchers with sustainable practices benefit from me buying into this concept, and I WANT them to have my money.
Oh, yes. The point...
Ultimately, I am just trying to emphasize that I have had a quite a colorful history with dieting and food choices. I didn't pop out of the womb knowing what foods were best for my body. It has taken me a long time to get to where I am today. My interest is health is deeply rooted in the fact that I don't want die and have, "She was an okay person, but she ate too much damn Splenda," written on my tombstone. I spend a lot of time reading about and researching nutrition topics, and I have a lot of knowledge (that is extensively evidenced based) and anecdotal experience that I feel obligated to share because some people will not get this information elsewhere. I may not know the best diet and macro ratio for your unique biology, but I do know a few hard-fast rules that most people can follow to reduce systemic inflammation and improve their health-related quality of life, and one of those rules circles around vegetable oils.
As a dietitian I am in a constant struggle, conflicted between telling my patients what the current nutrition research supports or checking the metaphorical boxes laid out by the Academy of Nutrition and Dietetics and the USDA. If you ever want to get into a drunken argument with me, tell me that the United States Department of Agriculture is perfectly appropriate to be deemed the deciding authority for what the US population needs to be eating. Things will get heated, quickly. The problem with this is that the Federal Government subsidizes grains and corn, among other foods. Ever wonder why it's cheaper to eat processed crap made of grains and vegetable oils compared to foods that require limited processing, and can be produced through sustainable and regenerative processes, like organic meats and vegetables? Well, government subsidies is why. Are you going to be markedly healthy by making "half your grains whole" per the USDA recommendation? Absolutely not. The fact that we have a single authority doling out nutrition recommendations is flawed. This should be decentralized, but additionally, any government body financially invested in our food choices should be entirely removed from the scenario. As a dietitian working in a conventional setting, there is one thing I cannot swallow... I just cannot bring myself to instruct people with heart disease to minimize dietary fat, load up on carbohydrates and swap all fats with the "vegetable" oils.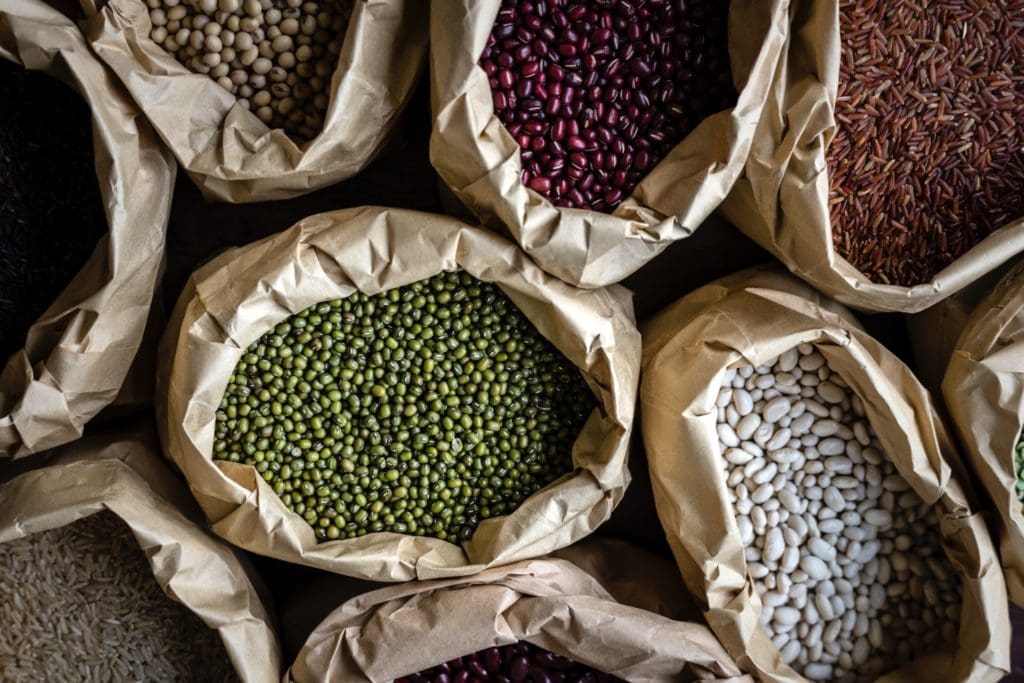 The Origin of Vegetable Oils
Although they sound healthy, vegetable oils are not actually produced from vegetables. Instead, they are made from grains and seeds.
Our country has a long standing history of supporting agriculture through subsidies, and this plays a role in the availability of these foods, and subsequently, the products made from these foods. The way this works is through federally allotted money that is used to incentivize farmers to grow these grains. Then the US government purchases them wholesale and stockpiles them to the moon. With an abundance of grains, we end up selling them to both American and foreign companies at a discounted price.
The idea of subsidizing is not inherently bad. In fact, historically, during wartime when much of our workforce was entering the military we depended on the stockpile of grains to feed the nation. The real question is why do we still choose to subsidize grains today, when the processed foods produced from them are fueling chronic disease. The answer is: sticky fingers, and incentification that is not aligned with American health.
Because of the sheer abundance of these grains and how the cheap they can be purchased, a brilliant idiot somewhere birthed the idea of making oil from them. Now our supermarkets are filled to the brim with foods that are devoid of nutrition which are produced almost entirely using grains and oils made from grains.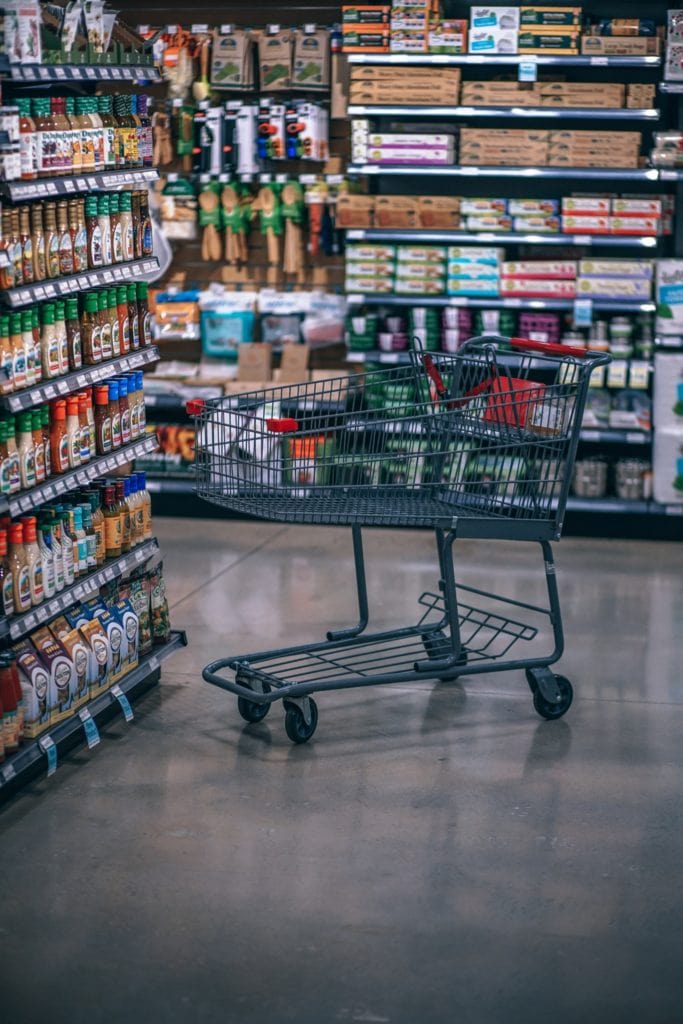 So What Makes Vegetable Oils Harmful?
Ugly Processing
Vegetable oils include oils like soybean, canola, safflower, sunflower, and linseed oil, among others. Because these seeds are not extremely dense in oil (tell me how many soybeans you have to squeeze to get a teaspoon of oil... I'm going to guess many) they must use extreme and unnatural ways to extract this oil. The processing of these oils requires chemical solvents, like hexane, to extract the oil, degumming, removing waxes, neutralizing, bleaching and adding synthetic antioxidants synthetic antioxidants that increase shelf-life, such as TBHQ, BHA, and BHT, all of which are potentially dangerous.
Unnatural Fatty Acid Profile
The processing itself makes these oils unhealthy, but that is only part of the issue. The fact is, we are not designed to eat these foods in the quantity that they are currently available. Although monounsaturated, saturated and polyunsaturated fats belong in a our diet in certain quantities, the quantities that we are currently consuming is mismatched with our biology. Our diets are not meant to be made up of 80% grains and vegetable oils. A sunflower seed is not inherently harmful, but the amount of sunflower seeds that is required to make a half cup of oil far exceeds the amount of sunflower seeds you would be able to hull and choke down in a sitting. Consuming these "foods" in supra-physiological doses is where the real harm lies. In 2013, the average American was consuming 689 calories from vegetable oils each day. Before government subsidies getting those fats in that quantity was entirely impossible.
Improper Omega-6 to Omega-3 Ratio
Vegetable oils are particularly high in polyunsaturated fatty acids (PUSFA), specifically omega-6 PUSFA's. As some of you probably have heard, consuming omega-3 fatty acids can reduce inflammation and prevent some risk factors that may lead to heart disease. Unfortunately, what most people don't know is that it is not the omega-3's that are inherently healthy. It actually has more to do with a delicate balance of fatty acids in ours bodies that is required to maintain a low-inflammatory state. In the context of a healthy diet, low in vegetable oils, grains and seeds and high in vegetables, monounsaturated and saturated fats and organic meats and fish, an individual should not need to supplement omega-3's. Ours bodies require a specific balance of omega-6 to omega-3 fatty acids. The ideal ratio of omega-6 to omega-3 fatty acids is debated, but likely, somewhere between a 1:1 to a 3:1 ratio will promote health. Americans generally consume a 20:1 ratio[*]. With the quantities of vegetable oils in our foods and the volume of grains we consume, the ideal ratio is damn near impossible if you eat anything close to a standard american diet. Even if you make healthy food choices these sneaky oils are in everything, even things marketed as health foods.
So What is the Consequence of Eating These Fats?
These fats cause low-grade systemic inflammation. This can mean a lot of different things for a lot of different people and might go on for years without you feeling symptomatic. Inflammation sneaks up on you and begins to rear its ugly head as aches and pains, and then autoimmune conditions, obesity, hormonal dysregulation, and eventually it can lead to chronic diseases like heart disease, nonalcoholic fatty liver disease, inflammatory bowel disease and Alzheimer's.
Am I saying you will develop heart disease if you ever touch a food with vegetable oil in it? No, not entirely. But actively eliminating these oils will improve your health and longevity.
So, What Can You Do?
Throw out all vegetable oil you have in the house. Don't worry about being wasteful of food because that, my friends, is not actually food. Swap for olive oil, avocado oil, coconut oil, macadamia oil and algae oil.
If you are eating something packaged, look at the ingredients. If any vegetable oil is listed, put the darn thing back. Odds are if you do some searching (hello, Amazon), you will be able to find a substitution that is free of nasty ingredients.
Put your money where your mouth is, literally. We are the consumers and the most effective way to change our food system is by using our dollar. Buy products that use better cooking oils. Be okay with spending an extra 50 cents here or dollar there knowing that it's an investment in your health, longevity and quality of life.
Be careful about what you order in a restaurant. It's okay to ask them to cook your food in olive (which most restaurants have) instead of soybean or corn oil (which most restaurants use). Support businesses that use better cooking oils, odds are if they care about cooking oil quality they care more about food quality. "That meal was gross. I can tell they didn't use canola oil. The rancid flavor just wasn't there," said no one ever.
Feel empowered by nutrition knowledge rather than limited. Encourage your friends and family to educate themselves on this topic, and others relating to sustainability, food production and food quality. Have these discussions, and eventually you won't be the weird one asking the server what kind of oil they cook with.