Hey, Friends! I have another free Easy Whole 30 Meal Plan available for download this week.
This week I opted for simple and quick recipes for the busy or culinarily challenged. These recipes are some of my favorite even when not doing a Whole 30 and are sure to please regardless of your families dietary preferences.
For other RD curated meal plans check out these.
Monday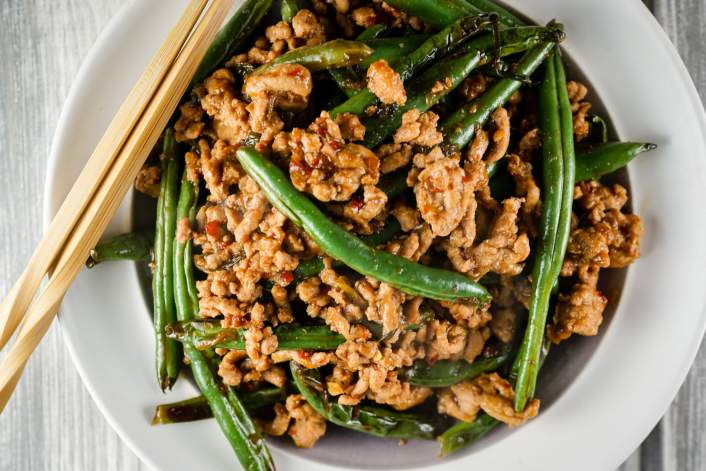 Spicy Ground Turkey and Green Bean Stir-fry from Slender Kitchen.
This is the perfect Monday meal because it is so simple. I love using ground meat for weeknight meals. It is so hard to mess up! You could add a variety of stir fry vegetables if you want to bulk it up.
Tuesday
Paleo Chinese Chicken Salad from Paleo Running Mama.
Asian chicken salad is one of my all time faves. I love the combination of flavors. Warm toasted sesame seed oil and juicy mandarins is hard to beat. This recipe uses a blender for the dressing. If you don't have a blender you could use an immersion blender or a whisk (but the almond butter won't blend in entirely). You could also make a very simple dressing using sesame oil, coconut aminos, orange juice and garlic.
Wednesday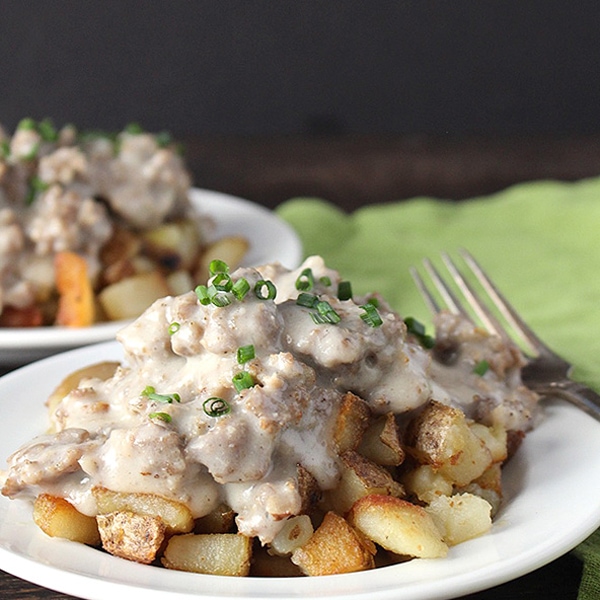 Paleo Whole 30 Sausage Gravy and Potatoes from Real Food with Jessica.
A healthy, whole food spin on biscuits and gravy. This recipe was a hit at my house. Breakfast is always a fun way to add some variety to you dinner menu. Fry up a couple eggs to make this meal go further.
Thursday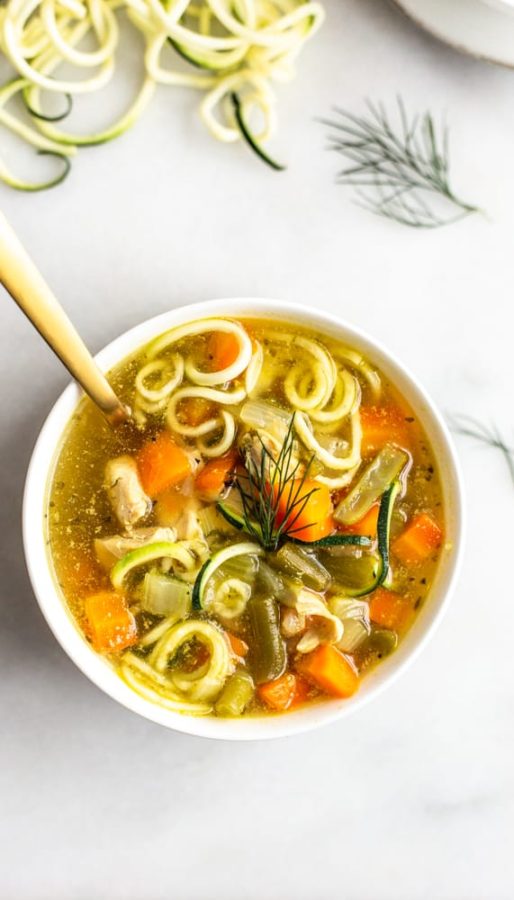 Instant Pot Chicken Zoodle Soup from The Toasted Pine Nut.
This recipe could be made in a crock pot or even on the stovetop if you don't have an Instant Pot. You could use pre-cooked chicken if you are making it on the stove top to save some time. If you do not own a spiralizer, look for spiralized zucchini in the produce aisle. You could always just dice the zucchini as well.
Friday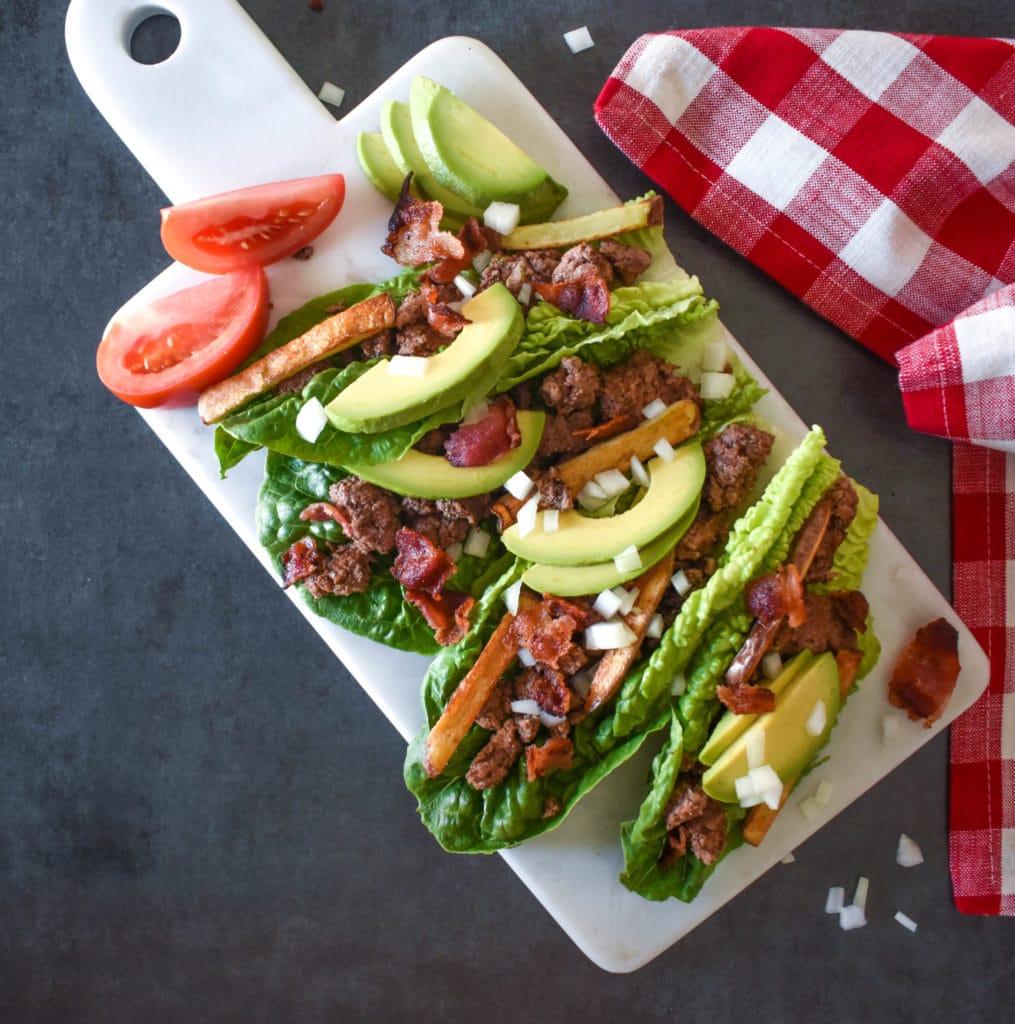 Burger and Fries Lettuce Wraps from Foodborne Wellness.
This is a simple and fun recipe. You can get a few more potatoes for the fries if you want a little more to eat. If you have an air fryer you could avoid turning on your oven entirely. Be sure to get all your favorite burger toppings to really bring this recipe home!
Well, that is a wrap for out free Easy Whole 30 Meal Plan this week! I hope you all enjoy these recipes as much as I did.
Easy Whole 30 Meal Plan
If you are doing a Whole 30 and need some inspiration check out my other Easy Whole 30 Meal Plan.
For other healthy meal plans check these out.