Despite where you are now on your health journey, there are plenty of actionable things you can do now to feel better regardless of weight. Here you will find 10 simple ways to take care of your body that have nothing to do with changing your weight.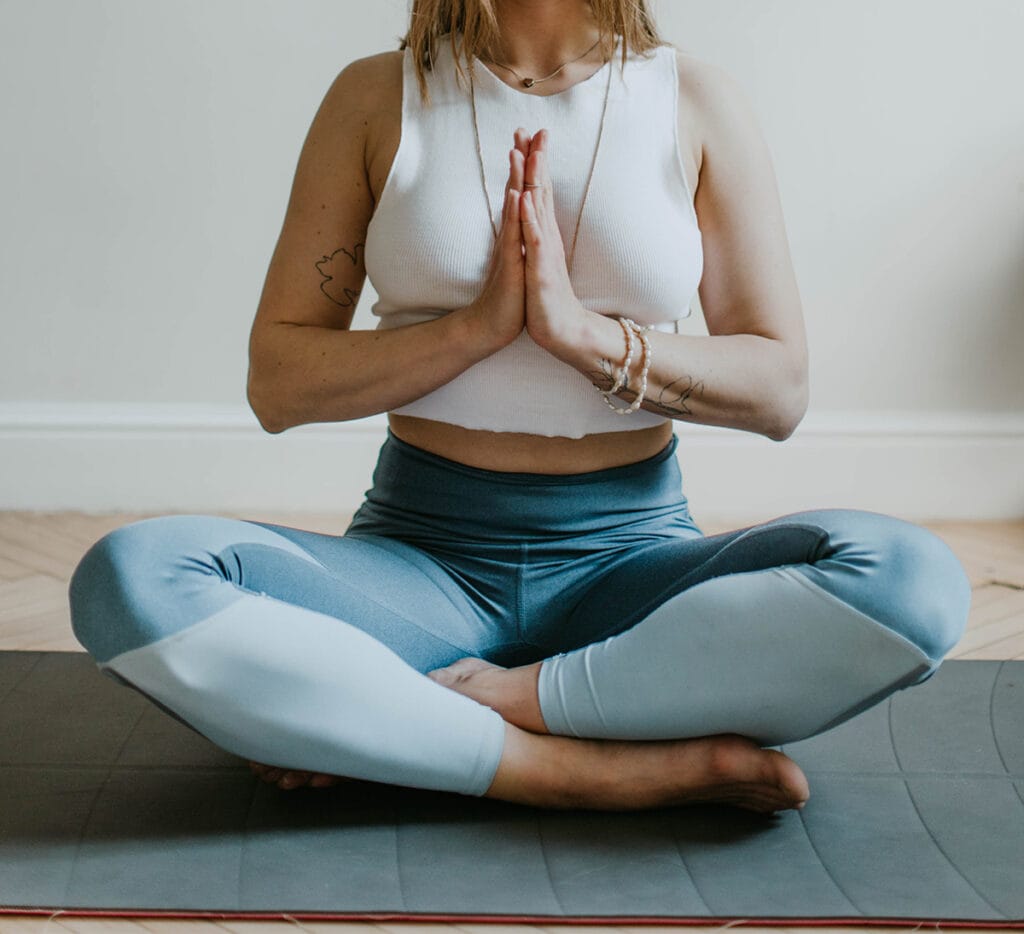 Jump to:
Health is not a linear trajectory! Your health status is fluid and very malleable. You won't wake up one day with perfect health, and, generally, your health won't deteriorate entirely over night either.
It is an accumulation of many days, many choices and many actions collectively that will affect your health for the positive or negative. Many things may be out of your control! That is part of life, but there are some simple things you can make daily practices to help ensure that you are supporting you body in the best ways possible.
Here are 10 ways to take care of your body right now, that have nothign to do with losing weight.
Drink Water First Thing In The Morning
Starting your morning with water before you drink coffee or eat a meal will help stimulate your digestion in a gentle way. It is basically like gently waking up your body, and reminding it of it's primary functions.
Warm or room temperature water is usually best first thing in the morning because it is a little easier on your GI tract. If you add lemon juice to the water, you can get some added benefits. Lemon juice is thought to stimulate proper stomach acid secretion and bile acid production.
Not only are you ensuring that you are ensuring that your are getting some fluid in your day, you are also creating a simple, healthy habit. Adding a healthy habit that feels like an act of self care and doesn't require a lot of extra effort is a great way to start your health improvement snowball.
If possible, finish your water 30 minutes before your first meal. This will help the water move through your GI tract so that when you're ready to eat your digestive acid wont be diluted.
I start every morning with a huge glass of warm lemon water. This is the easiest thing to do. When I am working I will fill a large mason jar (32 oz.) with luke warm water and juice an entire small lemon into it. I drink it while I get ready (with a stainless steel straw because yikes, acidity). It takes almost no time out of my day.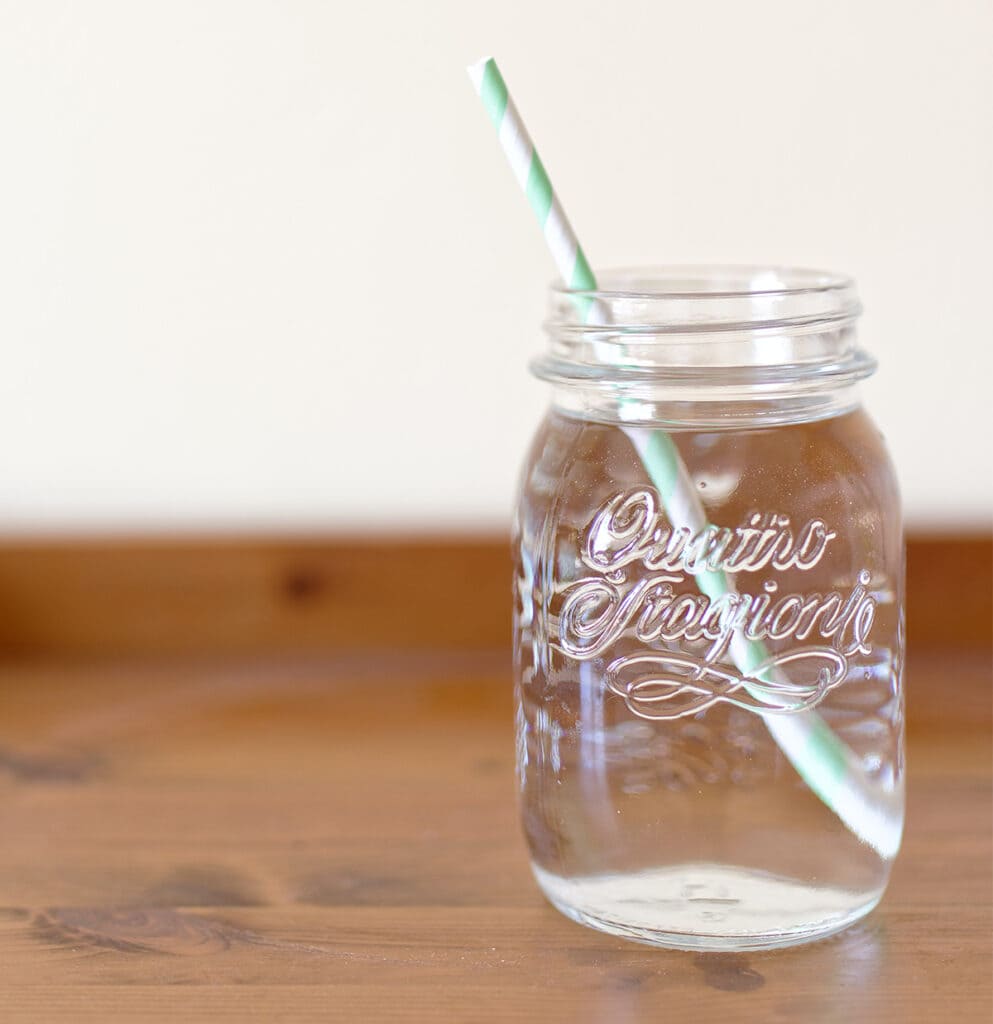 Eat Fewer Grains
Even if you are not ready to drink the paleo Kool-Aid, reducing your grain intake can seriously benefit your health. By swapping out rice for cauliflower rice or turning a sandwich into a salad a couple times a week you can add a happy amount of micronutrients to your weekly intake without feeling like you changed all that much.
Grains are one of the least nutrient-dense "whole foods" you can eat. Not only will you be increasing the nutrient content of your meals by remove some grain-based foods, but you will also be removing the inflammatory compounds (phytates, lectins and gluten) found in some grains. These inflammatory compounds can negatively effect your gut health because they are difficult to digest.
Phytates are anti-nutrients, which are not inherently harmful. The problem is that they can bind to nutrients and cause them to be excreted from the body without absorption. Lectins and gluten are hard to digest and hard to remove from the body. These compounds have been associated with increased gut permeability, commonly referred to as leaky gut. Increased GI permeability appears to be at the core of most autoimmune conditions [1, 2].
So much of your health is rooted in your digestive system. It is important to consider foods that might be damaging your gut even if you feel "normal".
Cook More At Home
This is suggestion is so simple but also so hard to get people to initiate. If you are new to cooking you will inevitably burn something. You will have a few cooking fails (I still do!). Keep at it. You will learn and most likely you will learn to enjoy it.
Not only is cooking meals at home economical, but it gives you control of the ingredients you choose to use. You can use higher quality cooking oils, or focus on organic or sustainably sourced meats if that is a priority for you.
Most importantly you will be able to share these skills with those you love. The most beneficial thing you can teach your child about nutrition is how to cook a meal made from whole foods. You don't need to know how much beta-carotene is in that sweet potato. You just need to show your child what food looks like in it's whole form and how to prepare it in a way that is both tasty and nourishing. But, first you need to know how!
Eat Your Veggies
Any meal is an appropriate time to eat vegetables. Disregard your mealtime stereotypes. I will roast veggies for breakfast or lunch. This might be unconventional for some people, but I love it and it works for me.
In my opinion, vegetables are the single most important component of a healthy diet. If you consider any diet that has scientific evidence of improving longevity, the one consistent component is the abundance of plant products and the virtual absence of processed foods.
Start small. Start with veggies you like and are comfortable with. Add tomato to your sandwich. Throw in some peppers and spinach to your morning eggs. Add veggies to one meal every day and work from there.
When I first became interested in nutrition the only vegetables I would touch were romaine lettuce and corn (which isn't a vegetable). We all have to start somewhere. The biggest key to enjoying vegetables is learning how to cook them. If you don't like steamed cauliflower (who does?) than learn to prepare it in a way that doesn't make you gag.
Walk Yourself
You are an animal. You need to be walked too! I don't care if you already workout 6 days a week, this is not an exercise recommendation. This is for your sanity, and to break up all the time we spend sitting at work, school, or in front of a computer.
Take a ten minute walk several times a day. Your body will thank you.
Your circulatory system requires muscle contraction for blood return. Your lymph system is entirely fueled by body movement and plays a huge role in your ability to fight infection. It is important to move your body during the parts of the day when you would otherwise be sitting.
Get some sunshine, or walk around the mall. Meet a friend for a walk and kill two birds with one stone by nurturing your spirit as well.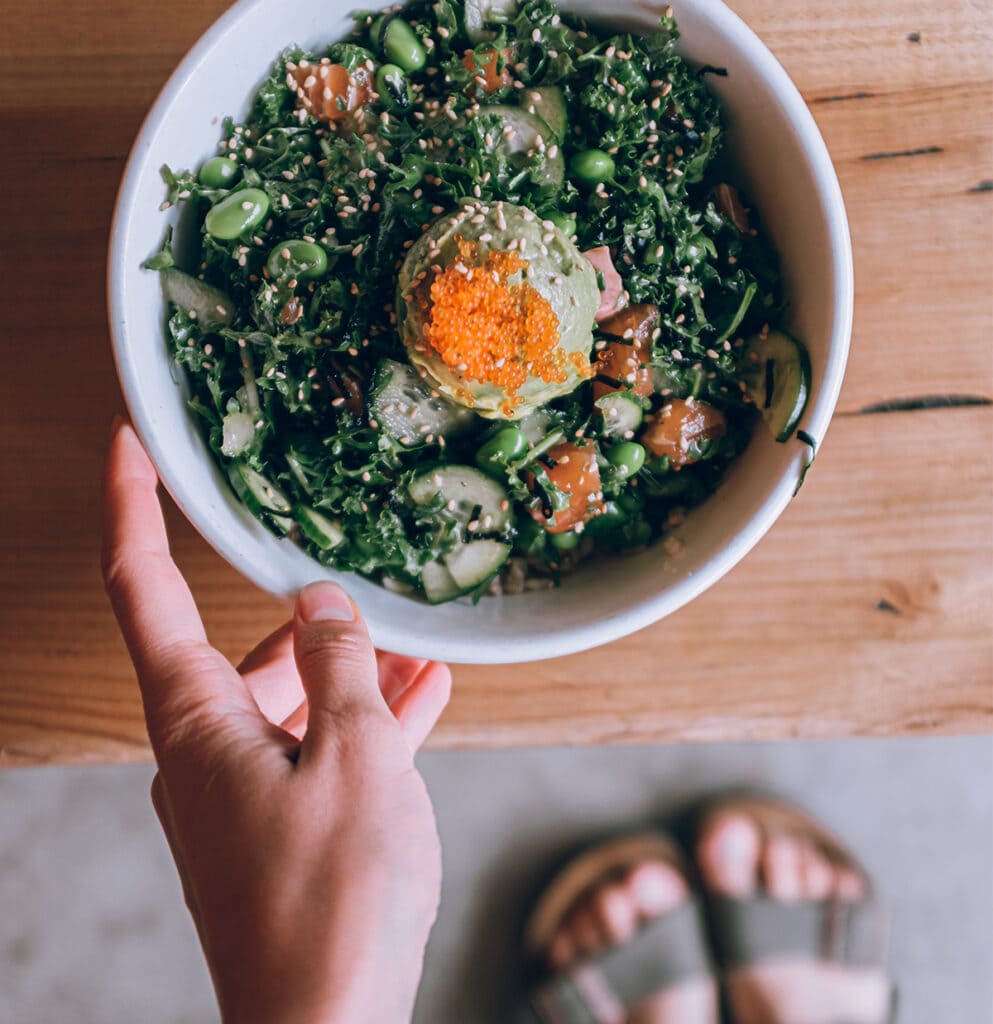 Use High Quality Cooking Oils
This is an easy swap since we usually use neutral flavored cooking oils in our meal preparation. Swap out your vegetables and seed oils for coconut or avocado oil. Only use lower temperature cooking oils, like olive oil, for things that require low to medium heat.
Corn oil, soybean oil and other vegetables are not health promoting. Vegetable and seed oils are actually quite inflammatory. Most of these oils contain a high level of omega-6 fatty acids. And, because the standard American diet is rich in omega-6 fatty acids (grains and grain fed meat) this promotes inflammation and inflammatory diseases.
For optimal health, we want to intake a 1:1 or 2:1 omega-6 to omega-3 fatty acid ration. This means for every 1 omega-6 we eat, we should consume 1 omega-3. And, honestly, folks, that just doesn't happen.
Having a proper omega-6:omega-3 ratio is important to support heart and brain health, along with preventing inflammatory diseases (which includes essentially all chronic disease).
A good rule of thumb is to choose oils that are made from large fruits, vegetables or nuts (avocados, coconuts, olives, macadamia nuts are all good examples). It would be easy to consume a large amount of a fat from avocados or coconuts in nature so these are the best types of oil to use in your daily meal preparation.
Avocado oil, ghee and coconut oil are going to be the best oils to use for higher temperature cooking methods. Macadamia oil is great for mid range cooking temps, while olive oil is better for salad dressing or lower temperature preparation methods.
Skip The Body Checks
If I had a dollar for every time I lifted up my shirt in the bathroom mirror to be sure that stomach is the same size I would be a millionaire a hundred times over. This sounds silly but I know I am not alone. Even after I ditched the daily weigh-ins, I still did the body checks every time I passed a mirror.
For one whole week, try to skip the body checks. Don't look at your body other than to make sure your fly is zipped. I promise you by Sunday nothing will have changed, except you will have more time to focus on your hilarious laugh, storytelling ability or your ability to solve a Rubik's cube. Trust me, your body is not that interesting and shouldn't take up that much space in your head.
Body checks put too much of a mental focus on what your body looks like at a specific point in time. We all know the scale can lie (#TeamMuscle), but your body checks are misleading too. Our bodies change throughout the day with regular food and fluid intake. Don't let a little bloat be a trigger for emotional eating, or worse, to fuel self-deprecating internal commentary.
Surround Yourself With The Right People
You should surround yourself with women (and men) who inspire you to pursue your dreams, challenge you when you are being a dumbass, and hold you accountable everyday. Your circle shouldn't include people who make you feel like garbage every time you hangout with them.
The least valuable friendships are ones that are built around bringing other people down. Mutual hatred of someone is not a good reason to keep someone around. If you find that the only thing you do with one specific person is trash talk people, maybe you need to reevaluate why you keep this person around.
Be with people who fuel your fire, support your goals and make you a better individual. This will have obvious benefits like improving your outlook and mindset, but by surrounding yourself with people who want the same things out of life as you do you will discover how easy it is to achieve your goals with the help of consistent environmental support.
Support Your Gut Health
Healing your gut can be complicated but it can be one of the single most beneficial things you can do for your health. Some examples of gut healing foods are probiotic foods (like fermented vegetables, kefir, kombucha), bone broth, collagen powder, prebiotic fibers (fruits and vegetables) and resistant starch (found in green bananas, potatoes, sweet potatoes).
The seat of you immune system and your health in general is in your gut. Your GI tract is responsible for digestion and absorption of nutrients. Issue with your digestion can manifest in many ways: skin (acne, blotches, dryness), stomach issues (bloating, discomfort, gas), hair (dryness, hair loss), nails, hormones, weight changes, etc. It can even lead to chronic autoimmune conditions down the road.
Remove foods from your diet that feel problematic. If you get any sort of GI symptom when consuming a food, try removing it. If it is worth reintroducing you can try to add it back in (like FODMAPS) but if it is something like a thickener in your low calorie ice cream or an artificial sweetener you may want to keep it out.
Try adding some type of fermented food to a couple meals a week. The more variety the better. Usually fermented foods work better to promote gut diversity and actually have a better shot at making it to your GI tract than a probiotic supplement, although those can be appropriate at times too.
For a tasty recipe with resistant starch try these Banana Flour Pancakes.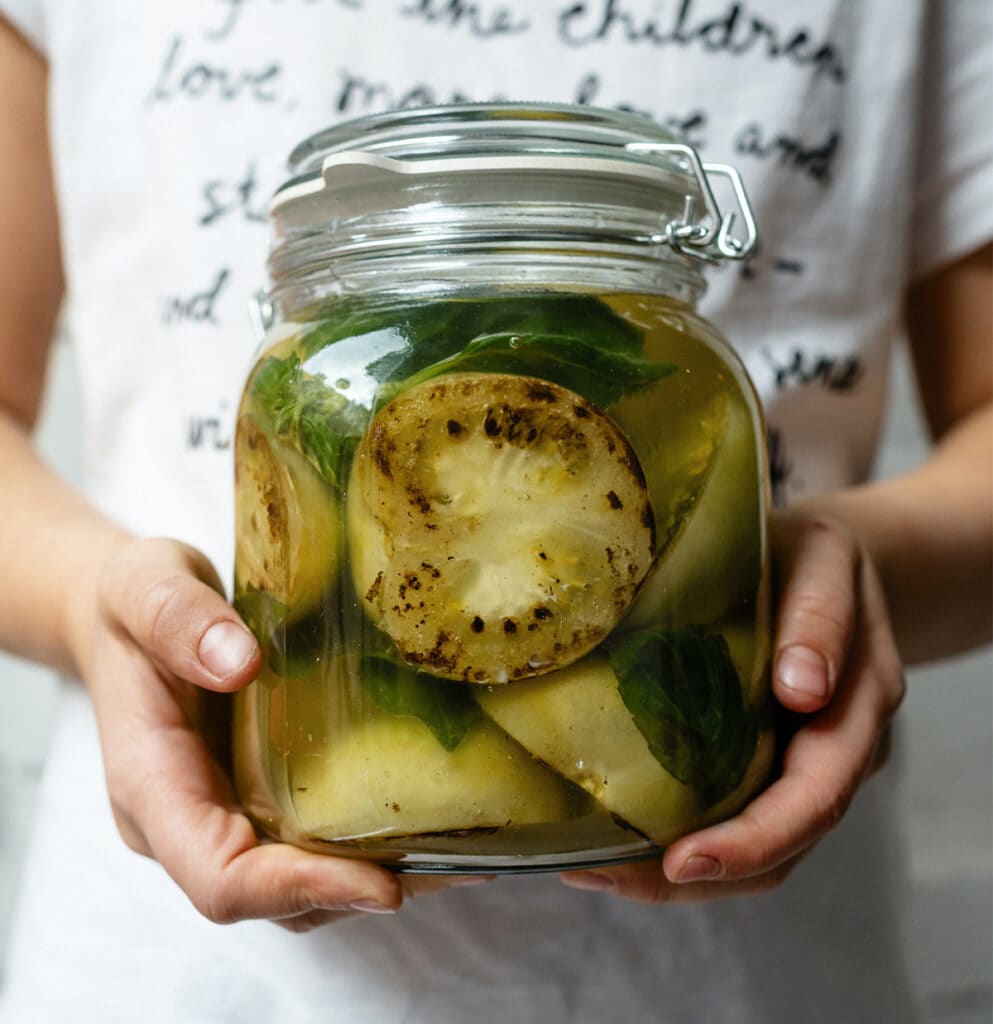 Don't Do It If You Hate It
This is the most straight forward tip I could give anyone but it is also the one I see most people not living by. I am not saying don't try new things or new foods, but if you really don't like something don't do it just because it is healthy. 
If you hate running then don't run! If the green powder you put in your smoothie makes breakfast your least favorite meal then don't put it in your smoothie. Now, there is a difference between not eating mushrooms because you can't do the texture and not eating healthy food because you think healthy food tastes bad (that is a cop out).
There is value in finding things that are both healthy and enjoyable. There are a million ways to be healthy. Just because Jane Doe follows a raw vegan diet, goes to spin classes seven days a week, and looks fantastic doesn't mean that would necessarily even work for your unique body. Running five miles a day even though it makes you miserable just because you think it will improve your health will make you associate misery with exercise and you will never be able to maintain this as part of your lifestyle. Making sustainable changes is largely tied to finding your unique way to practice healthy behaviors.
Want To Read More?