Hey, you made it to week 3! Congrats! The third week of this Whole30 Dinner Meal Plan will help you get over the hump and finish strong.
We have a variety of tasty and nutritious recipes in store this week, all organized into a convenient meal plan and shopping list.
Jump to:
Download Week 3 Meal Plan and Grocery List
This pdf contains week 3 of this 30-day Whole30 meal plan. Each recipe on the pdf has a link that will take you to the recipe page with all the instructions. Additionally, you will find a helpful grocery list with all the ingredients needed for dinner this week!
Note: You must be on desktop to download.
Day 1
Cajun Shrimp and Zucchini Noodles
Servings: 4 people
Cook Time: 35 minutes
This Cajun inspired shrimp with zucchini noodles from Charla at That Girl Eats Healthy is a light and flavorful one pan seafood meal!
Day 2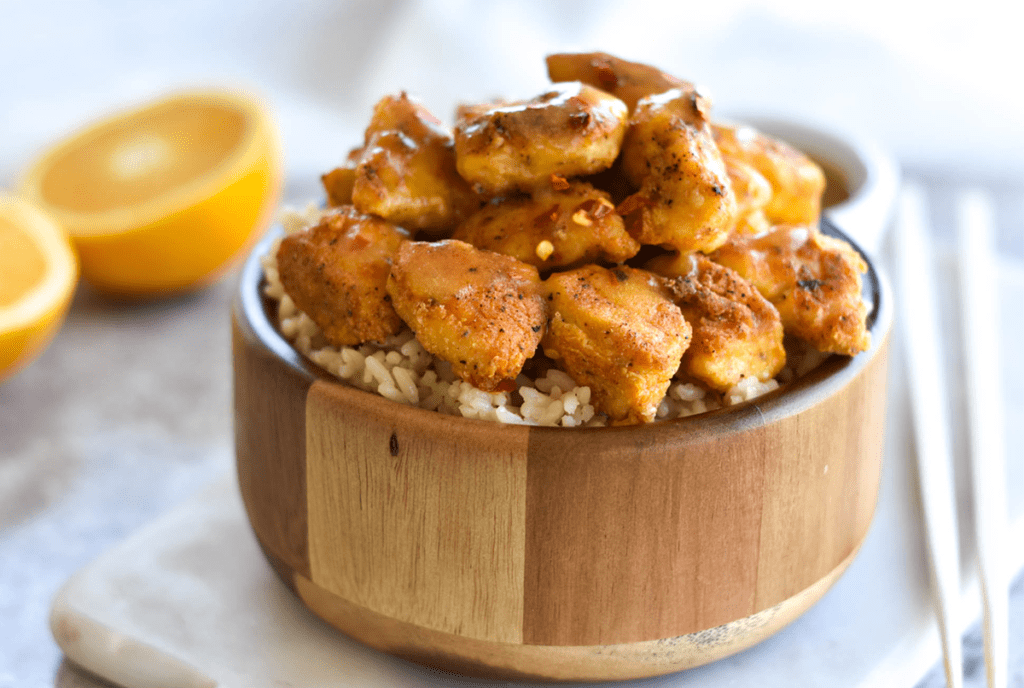 Cauliflower Rice
Servings: 3 people
Cook Time: 30 minutes
This Whole30 Orange Chicken recipe is exactly how orange chicken should be. The breading is crispy and the chicken is juicy. Paired with the tangy, slightly sweet and flavorful sauce on top of a bed of cauliflower rice and you have a winning meal in 30 minutes.
Day 3
Servings: 8 cups
Cook Time: 40 minutes
This kickin' take on buffalo chicken is nutritious, fiery and oh so simple. This paleo, Whole30 and keto buffalo chicken soup is sure to give your coworkers lunch envy.
Day 4
Servings: 4 people
Cook Time: 5 minutes
This recipe is incredibly easy and will surely trump your usual tuna salad. This recipe will give you a much needed break from cooking! If you are having trouble finding compliant golden raisins, you can sub in almost any sweet and tangy dried fruit.
Day 5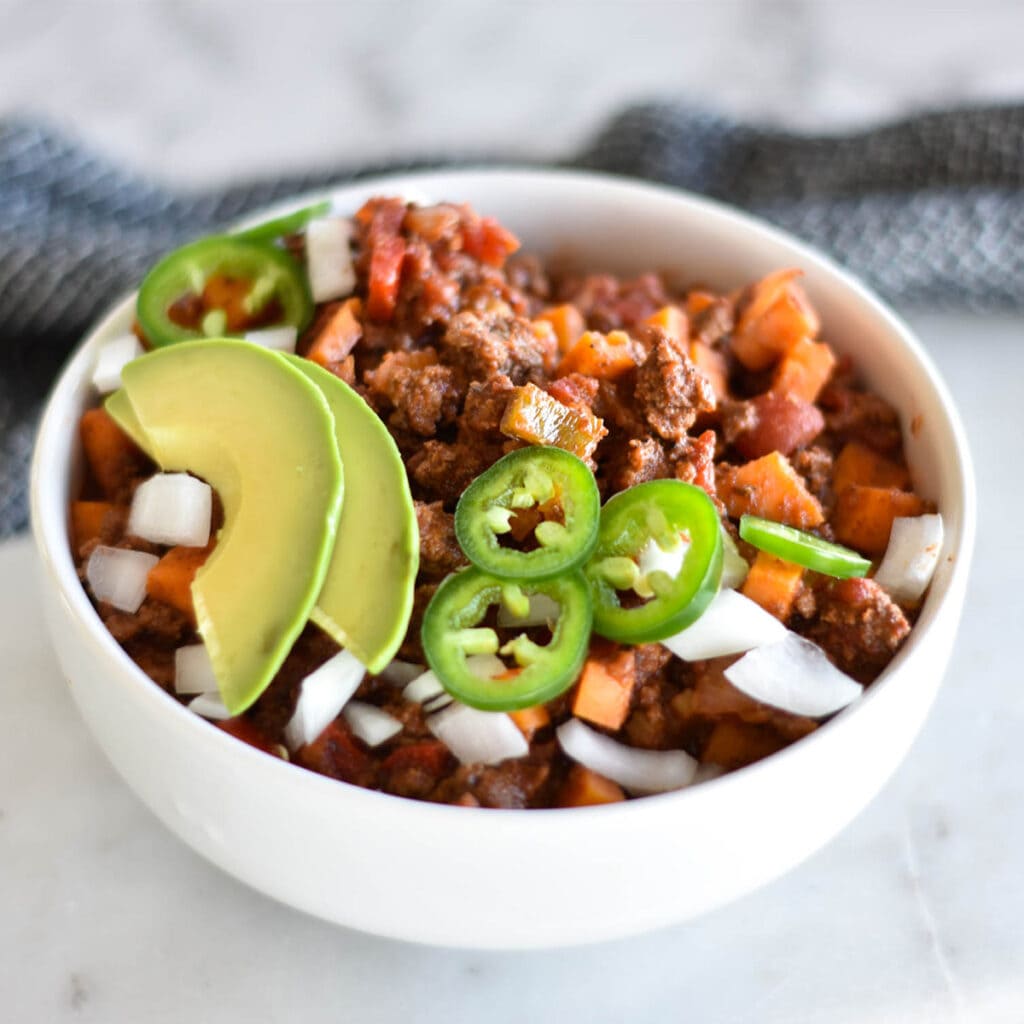 Servings: 12 cups
Cook Time: 1 hour
What is better on a cold evening than a hearty and warming bowl of chili? This Sweet Potato Chili is so good you won't even miss the beans.
Day 6
Servings: 6 people
Cook Time: 4 hours 30 minutes
Love curry? Then you have got to try this slow cooker Jamaican style coconut curry chicken from Charla at That Girl Cooks Healthy. Succulent chicken thighs are marinated, seared and braised in the crock pot for several hours.
Day 7
Servings: 6 servings
Cook Time: 20 minutes
This warm keto taco slaw from Kyndra at Peace, Love and Low Carb is the perfect meal to wrap your weekend up. Think egg roll in a bowl meets tacos!
Other Whole30 Dinner Meal Plans
If you are completing a Whole30, be sure to check of the rest of these meal plans to make your experience so much easier! You will find 30 days of dinner recipes and pdf grocery lists that are downloadable and printable!
Are you using week 3 of this Whole30 Dinner Meal Plan? I would love to see what you are cooking! Take a photo and tag me on Instagram or leave a photo comment on Pinterest.