I made this Whole30 Dinner Meal Plan to make your life a little easier.
I love Whole30! As a dietitian, I am all for reconnecting with real foods in a non-restrictive way. Whole30 is a great way to focus on your nutrition without counting calories or macros.
The hardest part of completing a Whole30 is the meal planning. I curated 30 days of dinner recipes to make things a little easier. Below you will find the first week of a 30-day meal plan and a complete shopping list for all the recipes listed!
Jump to:
Download Week 1 Meal Plan and Grocery List
This pdf contains week 1 of this 30-day Whole30 meal plan. Each recipe on the pdf has a link that will take you to the recipe page with all the instructions. Additionally, you will find a handy grocery list with all the ingredients needed for dinner this week!
Note: You must be on desktop to download.
Day 1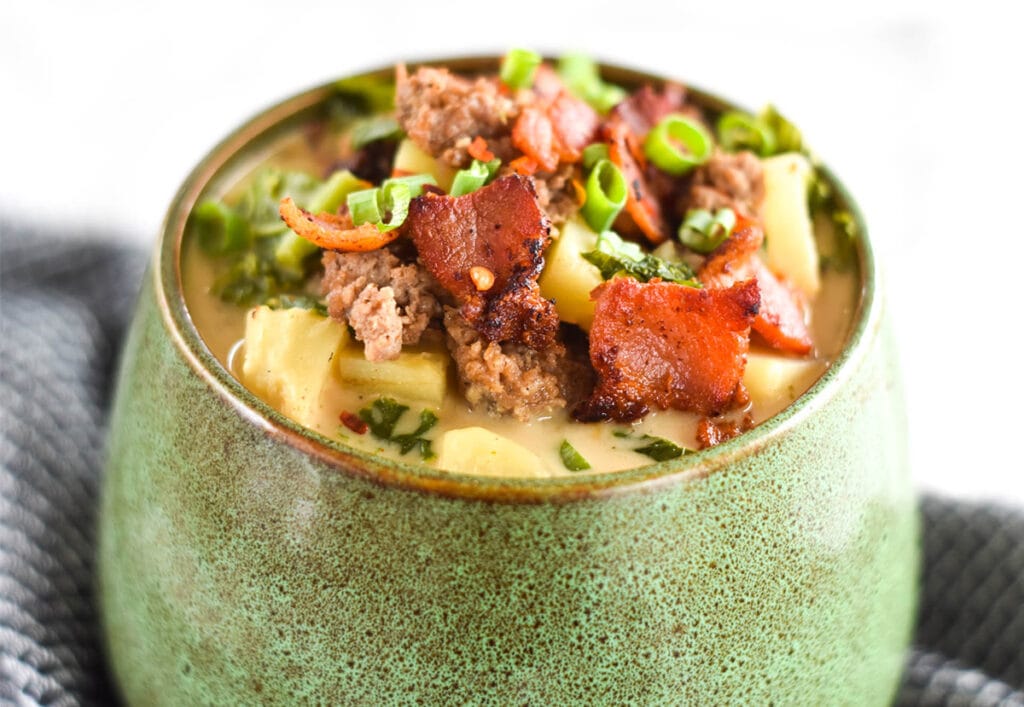 Servings: 8 cups
Cook Time: 40 minutes
This is the paleo take on a rich and creamy Tuscan soup. This satisfying meal contains bacon, Italian sausage, russet potatoes and kale starting your Whole30 off strong. If you have trouble finding Whole30-complaint sausage at the store, try this recipe to make some using ground pork and spices.
Because this recipe yields so much soup, leftovers make a great lunch during the week.
Day 2
Crispy Air fryer Brussel Sprouts
Servings: 2 people
Cook Time: 30 minutes
Crispy and tender every time, this flaky air fryer salmon from Chelsea at Mae's Menu is quick to make and only requires 4 ingredients! Pair it with her air fryer Brussel sprouts for a simple meal made with as few dishes as possible.
Day 3
Servings: 6
Cook Time: 45 minutes
Fried rice is a favorite comfort food of mine. Wholesome Family Living offers a great spin on fried rice that is grain-free, low carb and totally Whole30-friendly! With an entire dozen of eggs, this recipe is a good source protein, choline and incredibly filling.
Day 4
Servings: 6 people
Cook Time: 50 minutes
This shepherd's pie recipe from Hannah at Healy Eats Real is the best classic cool weather meal. Made with ground beef and veggies, it's a hearty, affordable and healthy dinner staple.
Day 5
Servings: 2 people
Cook Time: 30 Minutes
Similar to a sweet and sour recipe without the vinegar, this sweet and tangy pineapple chicken is an easy weeknight favorite.
You can bulk up this recipe by adding additional stir fry veggies, cauliflower rice or more chicken. If you can't find chicken breast tenderloins you can sub regular chicken breast.
Day 6
Cast Iron Whole Roasted Chicken
Servings: 1 chicken
Cook Time: 1 hour 40 minutes
Rebecca from Strength and Sunshine makes this cast iron whole chicken recipe so much less intimidatingly. Pair with my creamy mashed sweet potatoes for a hearty and satisfying weekend meal. If you can't find Japanese sweet potatoes for this recipe, you can absolutely sub regular sweet potatoes.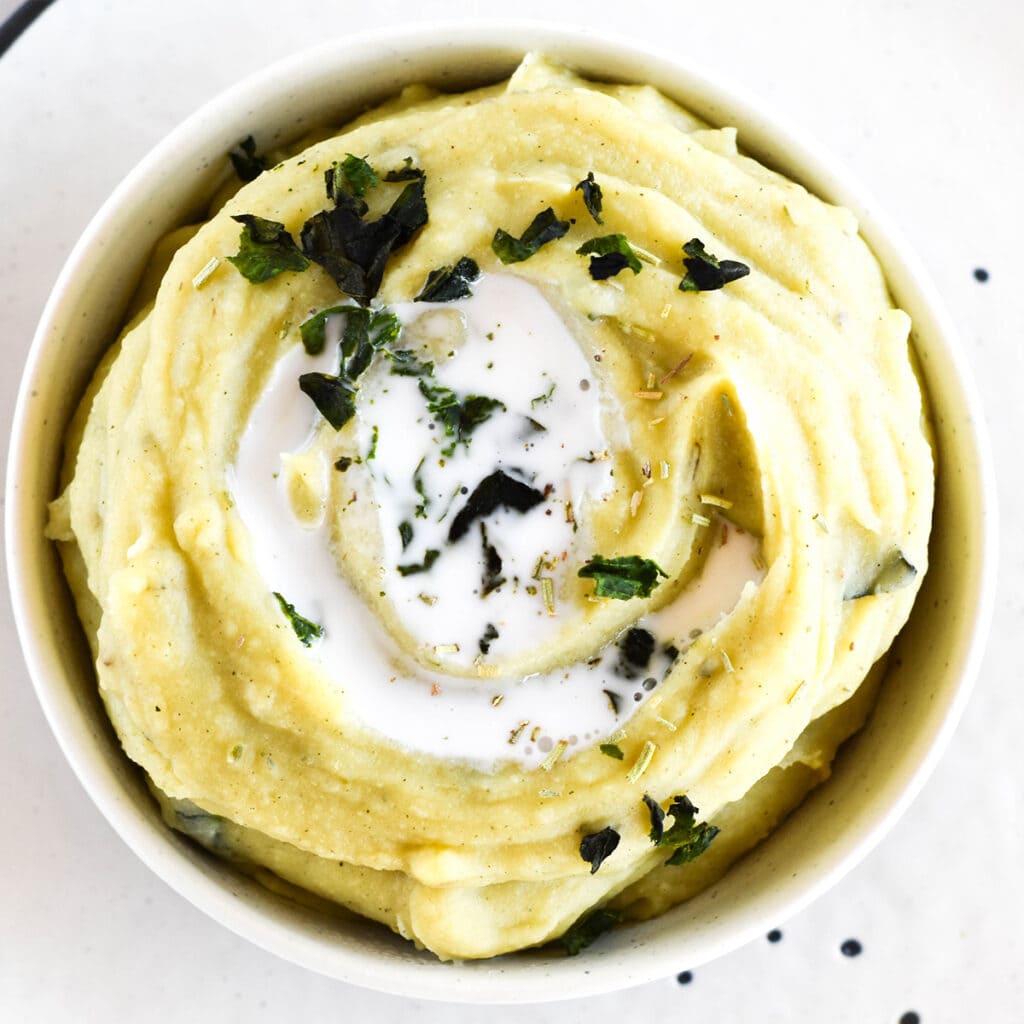 Day 7
Instant Pot Coconut Chicken Curry
Cauliflower Rice
Servings: 4
Cook Time: 30 minutes
This warm chicken curry from Meeta at Piping Hot Curry is the perfect way to round out your week on Whole30. Prepare this curry in the Instant Pot and while it cooks, sauté up some cauliflower rice and you have a full meal!
Other Whole30 Dinner Meal Plans
If you are completing a Whole30, be sure to check of the rest of these meal plans to make your experience so much easier! You will find 30 days of dinner recipes and pdf grocery lists that are downloadable and printable!
Are you using week 1 of this Whole30 Dinner Meal Plan? I would love to see what you are cooking! Take a photo and tag me on Instagram or leave a photo comment on Pinterest.