Bacon wrapped dates are one of the most decadent paleo treats. The sweet and salty goodness is sure to please almost anyone. And, they are so simple to make! Whoever first decided to wrap a date in bacon is an absolute genius.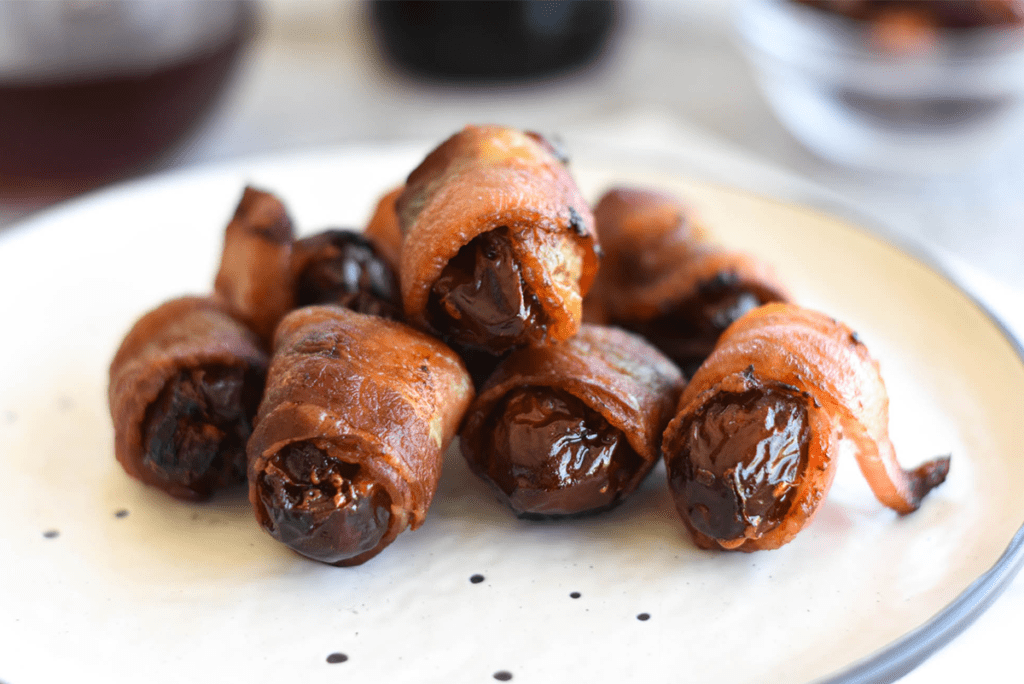 Jump to:
I am obsessed with really great dates. It is amazing to me how incredibly sweet and caramel-y these little fruits are. Every time my husband travels to the middle east he brings me loads of soft, fresh dates. They are better than any candy. Now a bad date is almost as disappointing as, well, a bad date. Pitted dates are often very dry, and unimpressive, like an accountant telling jokes. Save yourself.
How To Select the Perfect Dates
No Tinder advice here! For this recipe you will need some sweet and gooey dates.
I would suggest opting for medjool dates. Select some that have pits in them. This helps them retain some freshness. When I pick out dates, I try to give them a little squeeze through the package. This allows me to see how soft they are. It might be frowned upon in the grocery store, but hey, I like a soft date.
What Kind Of Bacon Should I Use?
I prefer thick cut bacon for this recipe. The thick cut bacon will take closer to 20 minutes to cook, possibly even a little longer if you want your bacon more crisp.
If you are following Whole 30, opt for a nitrate free bacon and one without added sugar. These can be harder to find but they do exist. White Oaks Pastures offers sugar free bacon which you can find here. US Wellness Meats also has sugar free bacon found here.
If you do not have any dietary restrictions or health issues you can probably get away with using conventional bacon.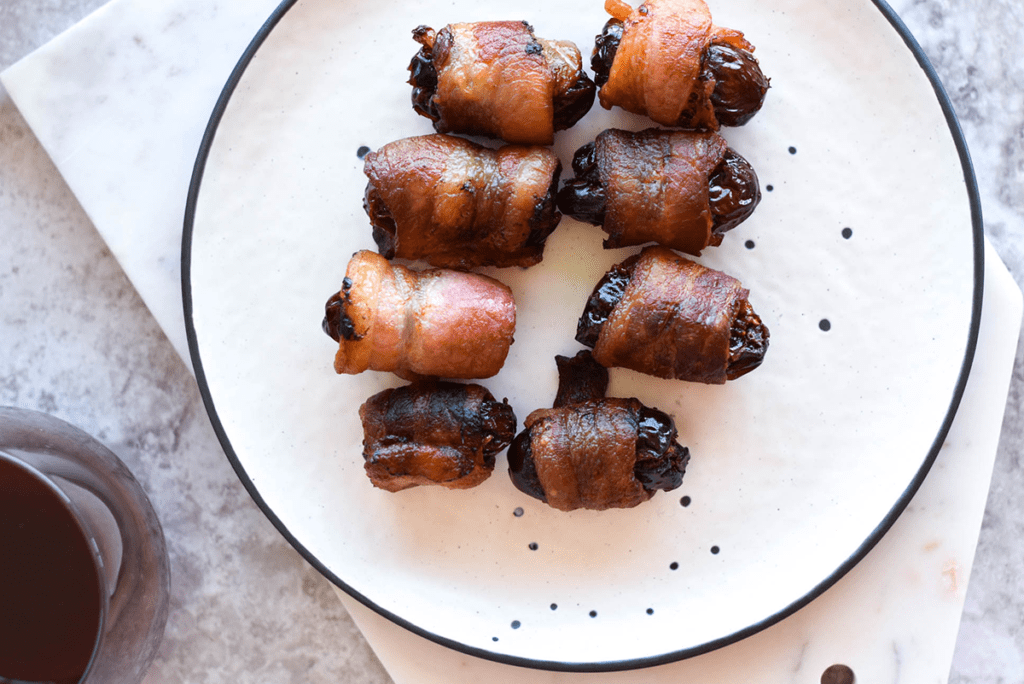 Can I Pan Fry The Bacon?
Yes. It is quicker to pan fry the bacon and then wrap the dates. The only problem with doing it this way is that you have to wrap the dates while the bacon is still hot. Once the bacon cools it is likely going to be too rigid to wrap around the dates.
To do this, cook the bacon in a pan as you normally would. Remove once it is at your desired doneness. Place the bacon on some paper towels to absorb any excess grease and allow to cool slightly. Once the bacon has cooled enough to touch, begin wrapping the dates with it and securing with the toothpicks.
Other Appetizer Recipes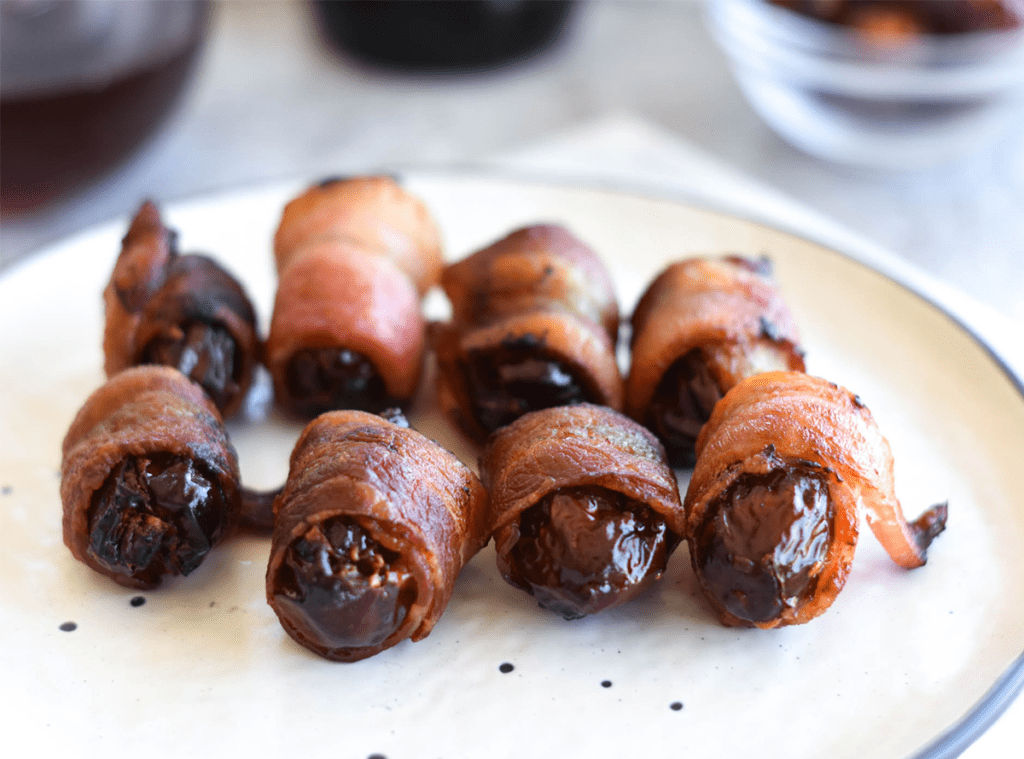 📖 Recipe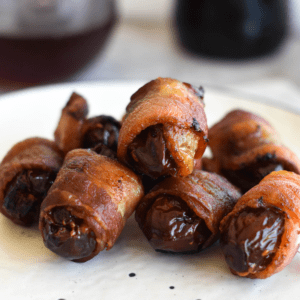 Easy Bacon Wrapped Dates
Bacon wrapped dates are the perfect balance of sweet and salty.
Equipment
Aluminum foil

Wire rack

Sheet pan

Toothpicks
Instructions
Begin by preheating the oven to 425 degrees.

Remove the pits and stem (if present) from the dates.

Cut the bacon in half using kitchen scissors.

Line a sheet pan with aluminum foil and place a wire rack on top. This will help with clean up.

Begin wrapping the dates in bacon and securing with a toothpick. Place each secured date on the wire rack.

Bake for 15-20 minutes, flipping the dates halfway through. Thicker bacon may need a little longer than 20 minutes.

Once finished, place on paper towels to collect excess grease and serve.
Nutrition