If you have been diagnosed with it during your pregnancy, you may be wondering if gestational diabetes will go away. Although your blood sugars may return to normal around the 6 week mark postpartum, that doesn't necessarily mean everything is "normal". When you develop gestation diabetes it may be your body's way of telling you that there is some level carbohydrate tolerance issues occurring.
Jump to:
What Is Gestational Diabetes?
Gestational diabetes is a medical condition in which your blood sugar levels become elevated during pregnancy. This condition affects as many as 10% of pregnant women each year in the US.
Those who are able to manage their blood sugars through diet and exercise are considered class A1. Those who require insulin or oral medications to reduce blood sugar are consider class A2.
Generally, blood sugars will return to normal around 6 weeks after giving birth. This is not always the case. Some women do not experience a reduction in blood glucose post partum and are then diagnosed with type 2 diabetes.
What Are The Risks Of Gestational Diabetes?
Unfortunately, gestational diabetes can affect both your health and the health of your baby. I know this is not fun to think about considering pregnancy is a heightened time of guilt and worry for most moms, but it is important to understand.
Within 10 years after delivery, somewhere between 50-70% of women who had been diagnosed with gestational diabetes will develop type 2 diabetes (1). Elevated blood sugars, on some level, contribute to most chronic diseases.
Even acutely, gestational diabetes can cause vascular damage if left uncontrolled. Glucose is relatively large and abrasive molecule. High blood sugars can cause damage to the endothelial walls (walls of the blood vessels), which increases risk of cardiac events later in life.
For baby, gestational diabetes can mean increased birth weight making delivery more difficult. Uncontrolled gestational diabetes can lead to increased risk of type 2 diabetes for baby later in life. Additionally, there is a higher risk of delivering baby early. The severity of this can range depending on how early the baby comes.
What Causes Gestational Diabetes
As a dietitian, one of the most difficult and frustrating things I would hear in the outpatient setting was women brushing off a gestational diabetes diagnosis because they expected it to resolve after giving birth. In the area I was working, I has multiple women tell me that their medical doctor had informed them it was nothing to worry about and it was just temporary.
In some cases, that may be true, but it is not the more common outcome. I understand not wanting to be the bearer of bad news or to panic a pregnant lady, but often times gestational diabetes indicates some level of preexisting insulin resistance. Although it is not unheard of to develop gestational diabetes without having underlying metabolic issues. As a medical professional, it is important to discuss what causes gestational diabetes in the first place and what can be done to prevent blood sugar dysregulation in the future.
There are many metabolic changes that occur during pregnancy that make blood sugar more difficult to control. The placenta secretes hormones that can interfere with the action of insulin later in pregnancy causing some level of insulin resistance. Additionally, an increase in body fat percentage during pregnancy can also make a women less sensitive to insulin.
Most people with normal blood sugar control can tolerate the added level of insulin resistance from these hormones and maintain healthy blood sugar levels. Sometimes these hormones alone are enough to create blood sugar issues. More commonly, this added level of insulin resistance compounded with pre-existing insulin resistance is what causes blood sugars to fall into the diabetic range during pregnancy.
Gestational Diabetes Can Indicate A Predisposition For Diabetes
Because 50-70% of women with gestational diabetes will develop diabetes later in life, gestational diabetes is one of the earliest signs that a woman has the predisposition for diabetes. While some people maintain healthy blood sugar levels after pregnancy without issue, many women have some level of dysregulation that stays with them after birth.
I say this not to scare you, but to empower you to make changes now. Using this warning sign to start making changes in diet and exercise patterns can prevent you from getting diabetes down the road.
It is easy to feel like because your blood sugars are normal after giving birth that there are no issues. The diagnosis of gestational diabetes, in most cases, indicates underlying insulin resistance. The beauty is that insulin resistance is reversible with diet and exercise when addressed early!
Testing For Gestational Diabetes
Gestational diabetes generally develops around week 24-28 of pregnancy. A test is usually done at or around week 28.
Most commonly, an oral glucose tolerance test (OGTT) is used to determine how well your body is able to remove glucose from the blood stream. In this test, pregnant women are given 50 grams of quickly absorbable dextrose in liquid form (yes, that oh so pleasant Glucola).
After an hour, blood sugar is tested. Under 140 mg/dL is considered normal. Between 140 and 199 mg/dL would be considered impaired glucose tolerance, which would indicate the need for the 3 hour OGTT. Anything over 200 mg/dL is consider diabetic.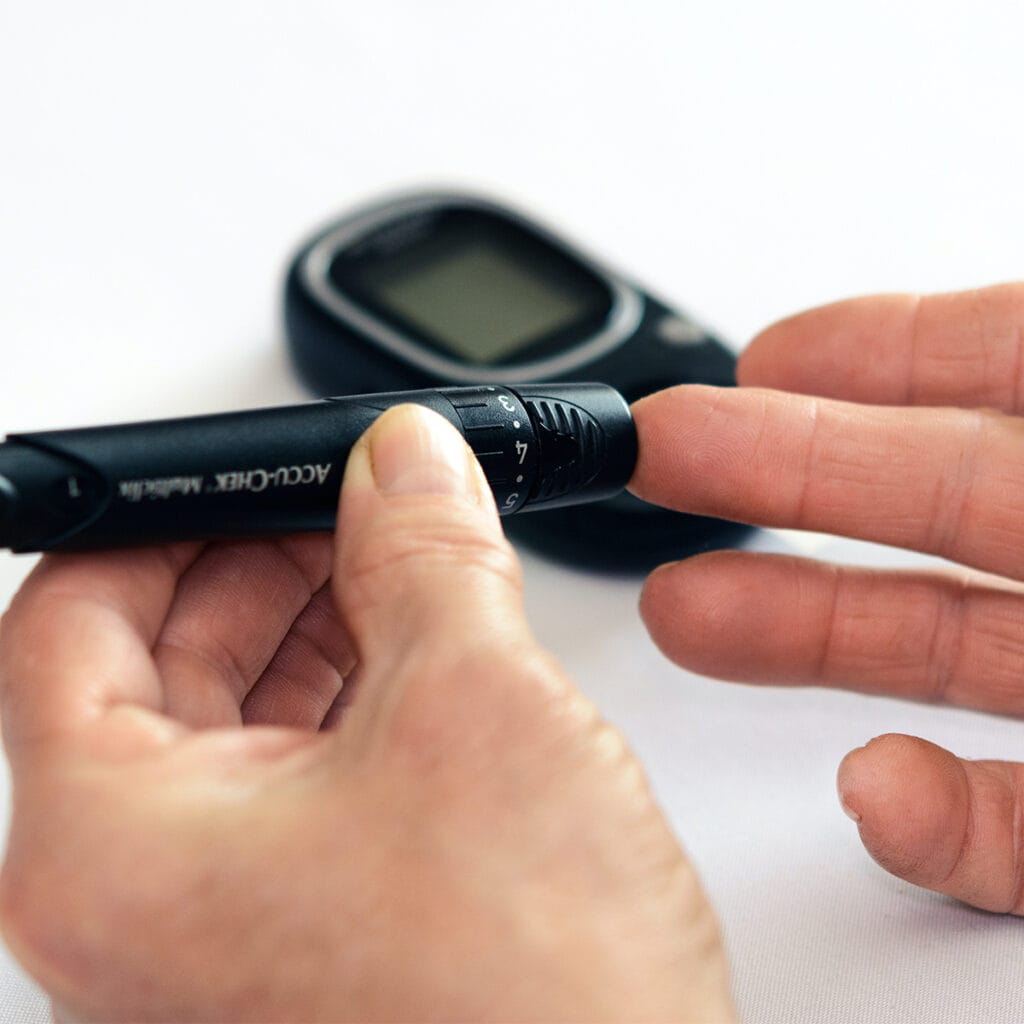 Who Should Test Their Blood Sugar During Pregnancy?
I would recommend any women with the following risk factors to start testing their blood glucose starting at the beginning of pregnancy:
A parent with type 2 diabetes.
High blood pressure
Elevated triglycerides (you will find this result on your yearly lipid panel)
If you previously had gestational diabetes during a pregnancy
A diagnosis of PCOS
If you have been diagnosed with prediabetes or had an A1c between 5.7-6.4
Or, if you have delivered a baby weighing more than 9 pounds
Testing your blood sugar early on will help give you an idea if you have underlying glucose control issues. This will also allow you to make dietary changes that can possibly prevent the occurrence of gestational diabetes later in pregnancy. Some women may end up with gestational diabetes regardless, but some can prevent it. You can't know if there is a problem if you don't test for it.
Invest in a glucometer and keep a log of your blood sugar throughout your pregnancy. Test 2 hours after your largest meal several times each week leading up to your OGTT. You will want your blood sugars to be below 130 mg/dL 2 hours after a meal.
Depending on the composition of you meal, you might experience blood sugars a higher blood sugar occasionally. Use this as an indicator that the meal you ate may not have been a good choice for you. If you start noticing a pattern of elevated blood sugar, you will want to adjust the amount of carbohydrate you are eating throughout the day.
In the case that you get diagnosed with gestational diabetes, you will want to test after every meal and fasting first thing in the morning. Usually, you will be referred to a dietitian to help you manage your blood sugars and figure out what the best testing regimen and blood sugar goals are for you.
How Much Carbohydrate Should I Eat To Control Blood Sugar?
This is going to be very individual. Things like height and weight, carbohydrate tolerance, activity level, whether you are carrying multiples and countless other factors can affect how much carbohydrate you will want to intake.
As a general rule, most pregnant women with gestational diabetes can tolerate somewhere between 100-200 grams of carbohydrates daily. Some organizations will suggest 175 grams of carbohydrate as a minimum for pregnant women. This is not something I agree with.
Often times women will continue to experience elevated blood sugars eating 175 grams of carbohydrate or higher. In this case, I would recommend lowering carbohydrate by 15 grams per day (with 90 grams as the daily minimum) until you can achieve desired blood sugar goals.
What Foods Affect Blood Sugar
Fruit
Grains (rice, wheat, quinoa, millet, couscous, barley, corn, oats, etc.)
Grain products (bread, pasta, cereal, etc.)
Caloric sweeteners (sugar, honey, corn syrup, maple syrup, agave)
Dairy products (milk, yogurt; cheese is usually not a problem)
Starchy vegetables (potatoes, sweet potatoes; to a lesser extent butternut squash, carrots, beats, tomatoes)
Beans
What Foods Do Not Affect Blood Sugar
Non-starchy vegetables (greens, cabbage, peppers, broccoli, zucchini, cauliflower, etc.)
Avocados
Olives
Coconut
Most nuts
Meat (beef, chicken, pork)
Fish
Eggs
Low carb dairy (hard cheeses, unsweetened Greek yogurt)
Oils (olive oil, avocado oil, coconut oil)
Other Strategies to Improve Blood Glucose
Types of Carbohydrates
Choose carbohydrates sources that are whole food based like whole grains (not products made from whole grains!), sweet potatoes, squash, beans and fruit. All whole foods carbohydrate sources will also contain fiber making them a blood sugar friendly option. Fiber can help slow gastric emptying which can slow the release of sugar into the blood stream.
It is best to generally avoid processed carbohydrates. Foods like bread, pasta, cookies, cakes, granola bars and the like are almost exclusively carbohydrate and usually very quick to absorb. Eating meals dense in these carb choices are undoubtedly going to give you issues with blood sugar control.
Choosing whole grain products can be helpful, but this is not a solution. Whole grains container fiber, but regardless, grains should not make up the bulk of your caloric intake. I know, I grew up with the food pyramid too. That shit is confusing.
Limit grains to 1-2 times per day, preferably in the least processed form possible. Focus on nutrient rich carb sources like fruits, nuts, beans and starchy veggies.
Food Combining
Avoid eating carbohydrate alone. When carbohydrate foods are eaten alone they are easier to digest and can cause quicker spikes in blood sugar. This can set you up for a blood sugar roller coaster making you crave more carbs. Pair carbohydrate foods with at least two of these three components: protein, fiber and/or healthy fat.
Examples of this would be:
An apple (carbohydrate, fiber) + almond butter (fat, protein, fiber)
Roasted potatoes (carbohydrate, fiber) + steak and veggies (protein, fiber)
Whole grain crackers (carbohydrate, fiber) + grass-fed cheese (protein, fat)
Tortilla chips (carbohydrate, fiber) + guacamole (fat, fiber)
Exercise
At 30 weeks pregnant and dealing with orthopedic issues, I know exercise might not look exactly like it did pre-baby and that is fine. I don't expect you to do a HIIT session to lower you blood sugar. Doing something as simple as 10 minutes of weight training or a 15 minute walk following a meal can help lower blood sugar.
Your muscle cells are able to use blood sugar without the use of insulin. This means you can help your body out by clearing some of that carbohydrate without relying on insulin. Additionally, exercise also improves insulin sensitivity. So, the insulin that your body does release will be used more effectively. Win win.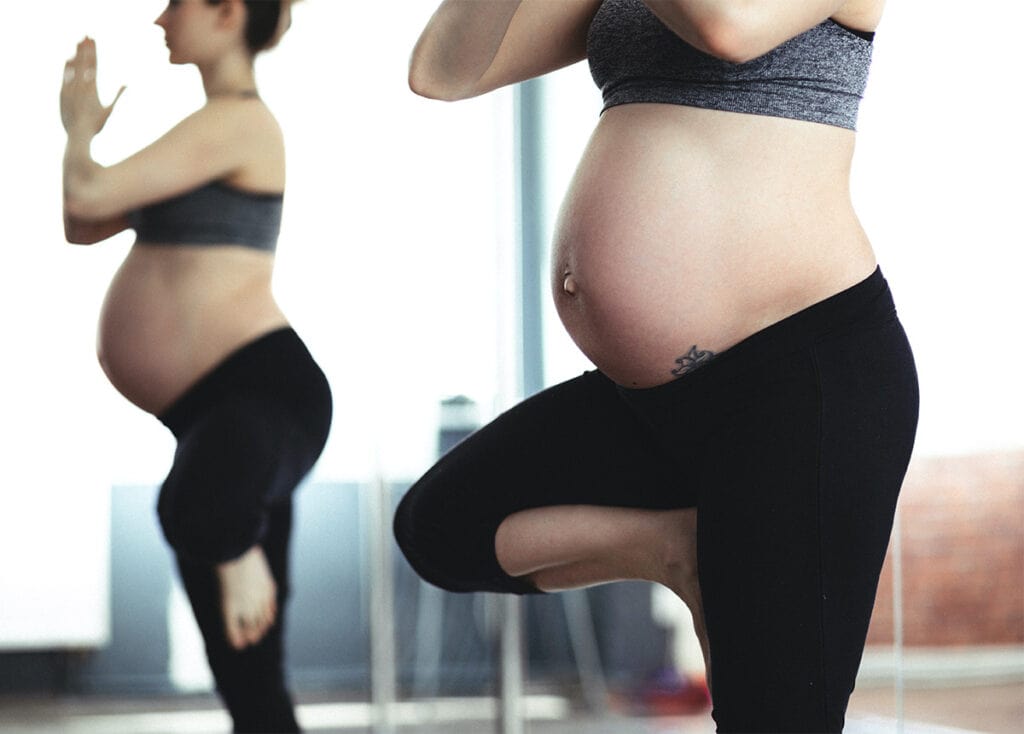 What Should I Do After My Blood Sugars Return To Normal Postpartum?
Continue to test your blood sugar! Test 2 hours after your largest meal a couple times per week. This is important data that will give you a heads up if your blood sugar starts trending up or you are just not tolerating the carbohydrate content in a particular meal.
Limit processed carbs. Just because your blood sugars come down doesn't mean you should eat all the junk. Generally avoid processed carbohydrate foods it will result in better blood sugar control long term.
Focus on eating a nutrient rich whole foods diet. This is simple and will benefit your health on many levels. Those who eat a whole foods diet generally do not develop diabetes, simple as that.
Move you body. Working out improves insulin sensitivity. If gestational diabetes indicates some level of insulin sensitivity you will want to do what you can to improve your response to insulin. Doing something as gentle as walking post-meal you can reduce your blood sugar without relying on insulin. This is a great tool and should be utilized!
Get your A1c tested annually. Even if you are young getting your A1c tested each year is important. Those who miss these annual appointments sometimes miss the pre-diabetes diagnosis and jump straight to diabetes. Prediabetes is scary but it is still early enough to make changes to prevent a chronic disease. Prevention is key.
What strategies did you use to control blood sugar during and after pregnancy? Leave your comments below.
Related Content
Low Carb Recipes